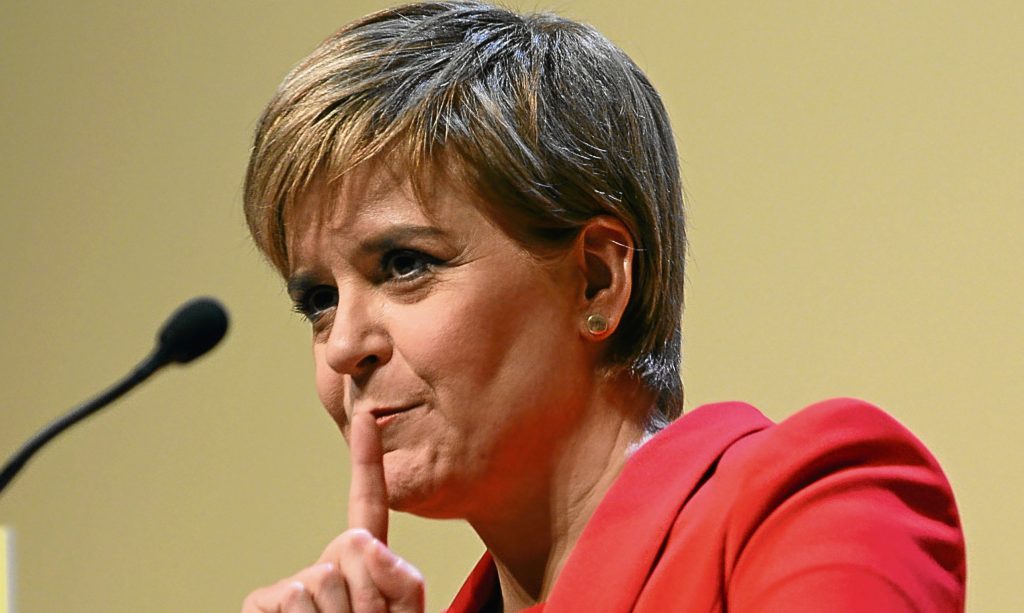 Ministers will set up their own energy company by 2021 to offer cheaper bills for households, Nicola Sturgeon has pledged.
The SNP leader told delegates at the party's conference that the not-for-profit public firm will sell gas and electricity to Scots "as close to cost price as possible".
Speaking in Glasgow, she said the party must always bang the drum for independence, but called on activists to be patient on timing.
The speech also unveiled the scrapping of council tax for care leavers aged up to 26, a £6m fund to help the rural tourist industry and a new scheme to provide free sanitary products.
And the First Minister warned councils they will have cash clawed back if they fail to spend it on building homes.
Outlining her plans for the energy firm, she said: "Energy would be bought wholesale or generated here in Scotland – renewable, of course – and sold to customers as close to cost price as possible.
"No shareholders to worry about. No corporate bonuses to consider.
"It would give people – particularly those on low incomes – more choice and the option of a supplier whose only job is to secure the lowest price for consumers."
She said more details would emerge when the government publishes its new energy strategy, but added that it would be up-and-running by the end of this parliament.
It is understood it will serve the Scottish market initially, but could venture further afield.
One of the public firm's competitors, Scottish Power, appeared unconcerned by the prospect of a new rival. A spokesman said: "We welcome new entrants in to this vibrant market.
"We offer competitive prices and we have worked hard to get most of our customers on to fixed price deals, well ahead of any of the other major suppliers."
On independence, Ms Sturgeon did not give supporters any steer on timing for another referendum, despite agitation for a re-run from senior figures in the party.
She reaffirmed the SNP as the "party of independence", adding the case for it did not depend on Brexit.
She said: "People want clarity about Brexit first. We respect that. To all of you here in this hall and across our country who are impatient for change, let me say this.
"We may not yet know exactly when the choice will be made, but we can, we must, and we will make the case for independence always."
In a call to arms to activists, her deputy Angus Robertson said: "There are one thousand, three hundred and some days until the next Scottish Parliamentary election. And there will also be a referendum on Scottish independence."
The First Minister's spokesman said afterwards that he was not referring to another poll before 2021.
Earlier, Mhairi Black, the SNP MP, made a passionate plea to bring forward another referendum in an explosive attack on the UK.
Scots were fed a "pack of lies" during the 2014 referendum, the Paisley representative said.
"The reality is that the UK is an economically selfish, increasingly xenophobic, cruel and reckless Britain," she added.
"It is a sinking ship, and I'll say it again, are we really saying we won't get on the lifeboat for fear it might not work?
"And some people are saying we should put independence on the backburner. Why would we ever? We should never be scared to talk about anything in society.
"The idea that because we had one vote on the matter we can never exercise our democratic rights on the matter ever again is utterly ridiculous."
Maurice Golden, for the Scottish Conservatives, said the FM had failed to apologise to delegates for the general election, in which her party lost 21 seats.
He said her speech was "based on promises of yet more jam tomorrow", adding: "Despite people making it clear they want a break, the First Minister also made clear that her Scottish Government will continue to bang on and on about the only thing it really cares about – which is splitting our country in two."
Alex Rowley, for Scottish Labour, said the energy firm was one of several policies pinched from Labour.
"Having attempted to photocopy Labour policies Nicola Sturgeon now faces the real test – outlining how she will pay for them," he added.
"Only Labour is offering a progressive plan on tax that stops the cuts and allows us to invest instead."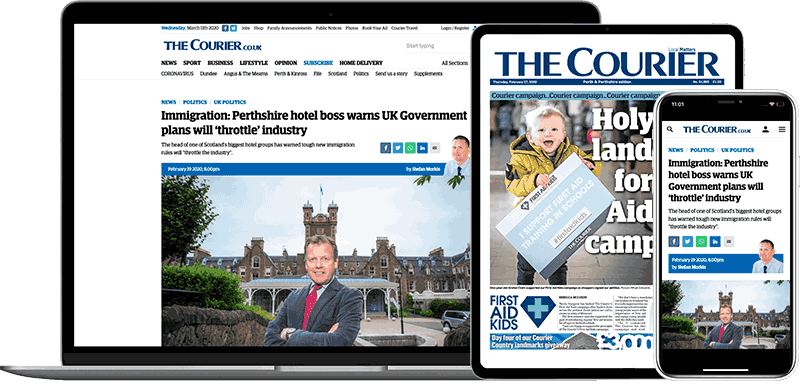 Help support quality local journalism … become a digital subscriber to The Courier
For as little as £5.99 a month you can access all of our content, including Premium articles.
Subscribe