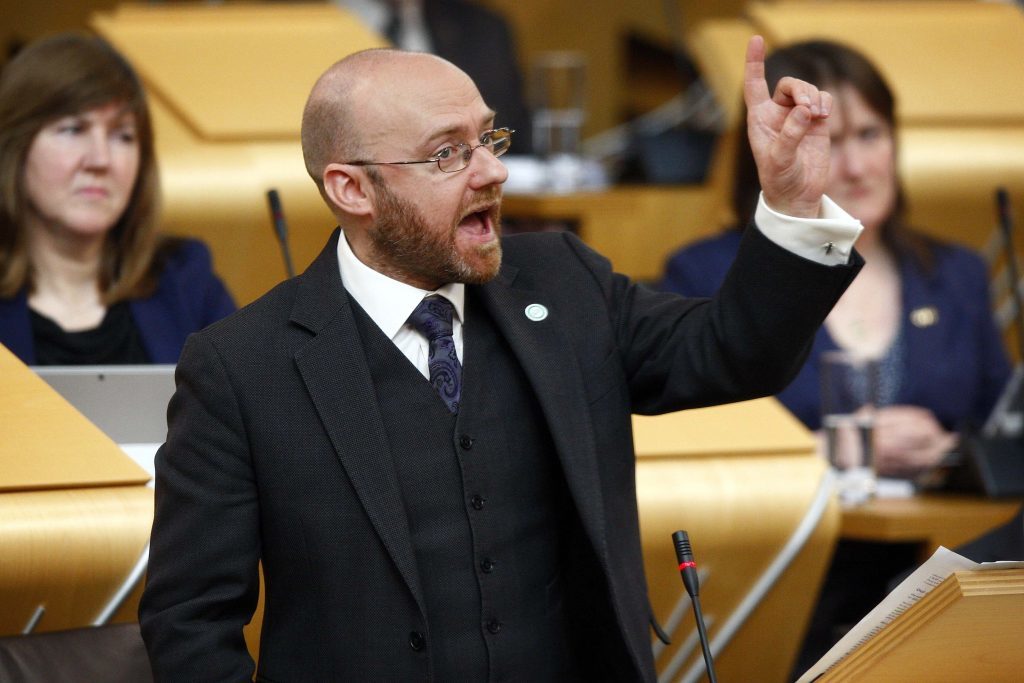 The Greens have refused to back an SNP budget that does not give public sector workers an inflation-busting pay rise costing up to £450m.
Patrick Harvie's party would give the Scottish Government the majority they need to get their spending plans through Holyrood.
But the Scottish Greens co-leader revealed his six MSPs would not lend their support to the budget if it does not include a public sector pay rise that is higher than inflation, which is now at 3%.
In an interview with Sunday Politics Scotland, Mr Harvie said their support is conditional on the pay rise.
He said: "Our position is clear that we do need to see an above inflation settlement."
Asked if he would vote against the budget if they do not get that, he said: "Yeah and that is the position the trade unions are pushing as well.
"They are in a negotiation of course on behalf of their members with the Scottish Government, but I want to support the basic principle that the people delivering our public services…deserve to have their wages protected instead of being eroded even further."
Mr Harvie, whose party held their autumn conference over the weekend, refused to say how much the scheme would cost despite party officials referring to the estimated bill earlier in the month.
He said it was up to the Scottish Government to perform the "ridiculously complicated" calculation because it is "the only body that is able to come up with a robust costing".
A Fraser of Allander analysis, which has been cited by the Scottish Greens, estimated that lifting public sector wages to match inflation would cost about £450m, with £80m returned to public coffers through tax receipts.
Scottish Conservative shadow economy secretary Dean Lockhart said: "Patrick Harvie's list of unrealistic demands is getting ever longer.
"He is holding the SNP to ransom on the budget and in the process dragging them to the far left of Scottish politics."
Mr Harvie said they are "not absolutely inflexible" on their call for income tax hikes for those earning more than the average salary.
He said their proposals in the 2016 manifesto "may need to be updated".
Nicola Sturgeon has signalled that income tax rates will go up to protect public services in the coming budget.
The SNP Government, which has committed to lifting the public sector cap of 1%, has asked for opposition parties to submit their proposals for income tax so MSPs can have a full debate on the issue.