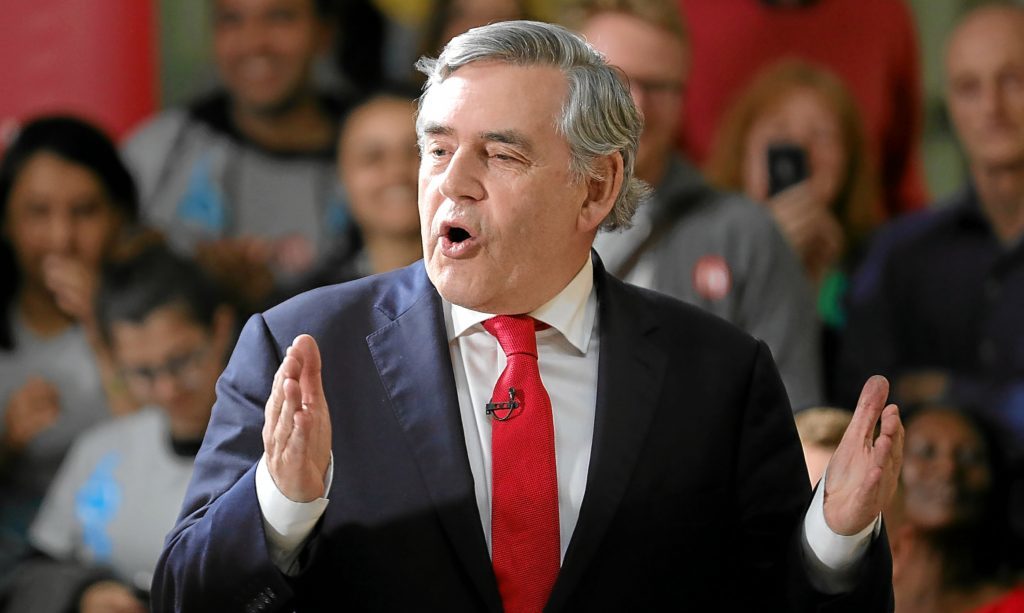 Gordon Brown has lamented the new breed of "touchy-feely" politician in a counter to criticism that he struggled to connect with the people.
The former prime minister said he is uncomfortable with the trend of using public displays of emotion to win over voters.
In his new book, the ex-Fife MP revealed his frustration at being quizzed over his refusal to share personal information, adding it is those who "freely broadcast what they claimed to be their deepest feelings" that should be questioned.
Expressing regret over his failure to embrace social media such as Twitter, he said he "never mastered the capacity to leave a good impression or sculpt my public image in 140 characters".
Writing in his memoirs My Life, Our Times, Mr Brown said: "In recent years 'connecting' seems to increasingly include the public display of emotion, with the latter – authentic or not – seen as evidence of a sincerity required for political success.
"In a more touchy-feely era, our leaders speak of public issues in intensely personal ways, and assume they can win votes by telling their electors that they 'feel their pain'."
He added: "When I was asked he was reluctant to talk about myself while other political leaders freely broadcast what they claimed to be their deepest feelings, I was always tempted to reply: why don't you ask them why they are always speaking about themselves?
"What mattered, I thought, was how others might benefit from what I did for them as an active politician – not what I claimed to feel.
"If in my political career I was backward in coming forward, my failure was not so much a resistance to letting the public in – I never shrank from that – it was resisting the pressure to cultivate an image that made the personal constantly public."
In extracts of the memoirs released ahead of publication on November 7, Mr Brown said the biggest regret of his political career was failing to reform the banking system after the 2008 financial crash.
"I fell short in communicating my ideas," he wrote. "I failed to rally the nation. We won the battle – to escape recession – but we lost the war – to build something better.
"Banking should have been transformed, our international institutions refashioned, inequality radically reversed – and if we are to be properly equipped to face the next crisis this is still the agenda we must pursue."
The book also relives the moment he feared he would lose his eyesight following problems that emerged from suffering a head injury in a school rugby match in Kirkcaldy.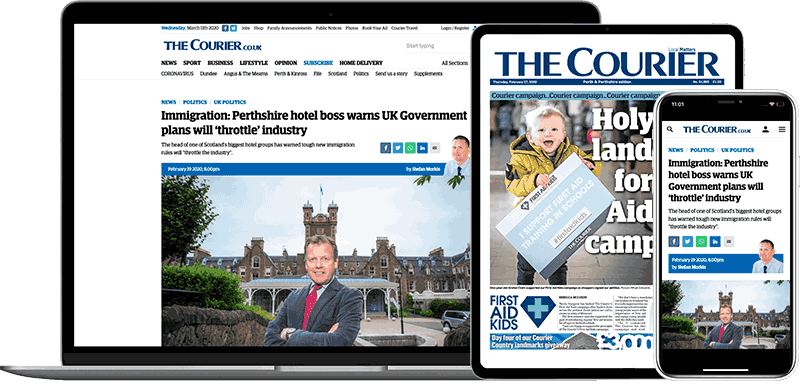 Help support quality local journalism … become a digital subscriber to The Courier
For as little as £5.99 a month you can access all of our content, including Premium articles.
Subscribe