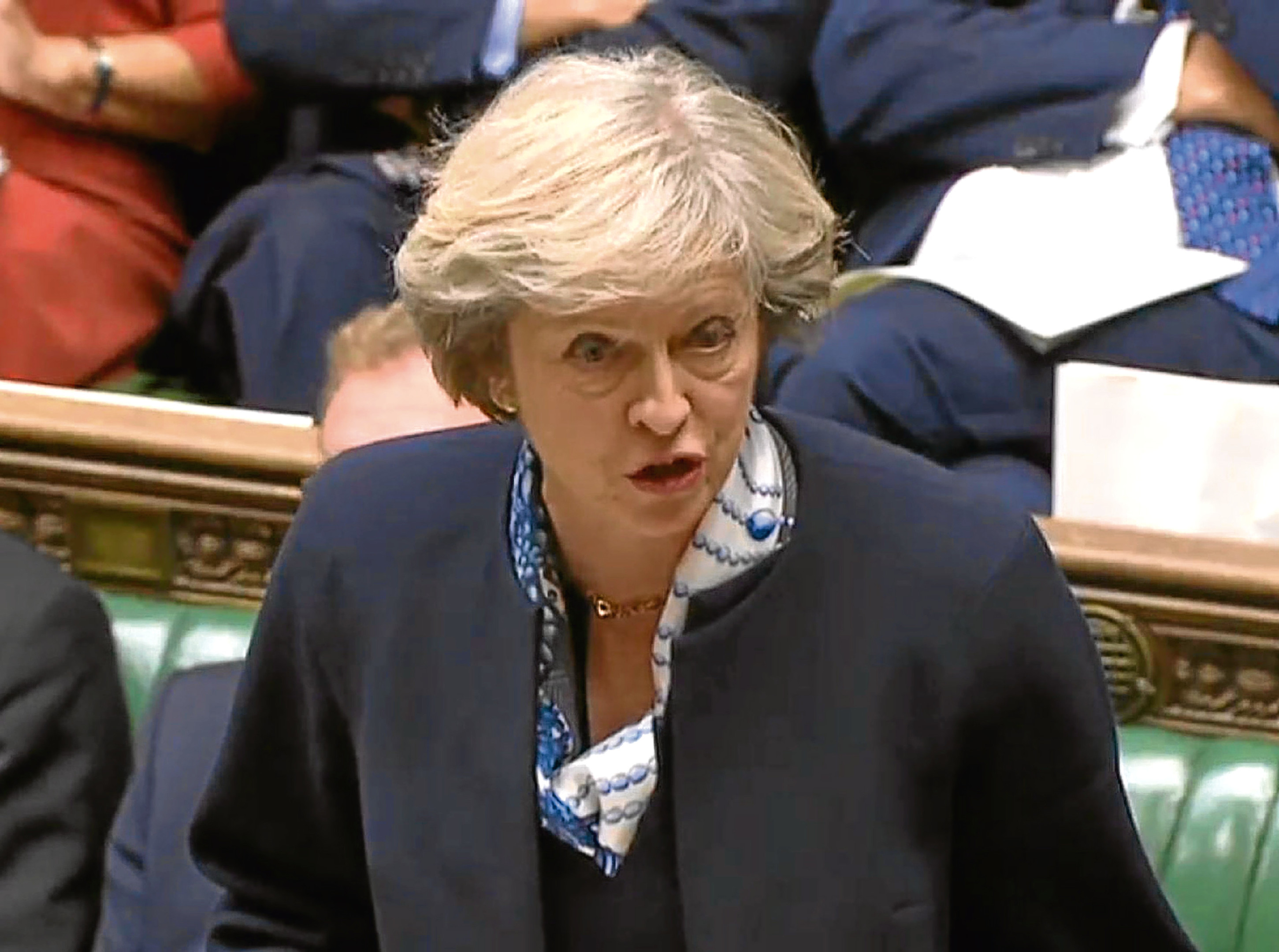 Theresa May swerved a call to name a date when the "cool people of Dundee" will benefit from an investment package worth up to £1.8bn.
Chris Law, the SNP MP for Dundee West, urged the Prime Minister to give a precise timescale for the Tay Cities Deal, which could be worth 15,000 jobs to the area.
The Conservative leader was also pressed at Prime Minister's Questions to give more clarity on post-Brexit immigration rules for the soft fruit industry by Kirstene Hair, the Tory MP for Angus.
Mr Law referred to an accolade from the Wall Street Journal, which listed Dundee as one the top 10 places to visit in the world and "Scotland's coolest city".
He said "So wouldn't it be great if the Prime Minister today, can finally tell the innovative, creative and cool people of Dundee and the surrounding area, what precisely is the UK Government's date for delivering its full and fair share of the Tay Cities Deal?"
Mrs May replied: "The Tay Cities deal will be an important city deal for Dundee and the whole Tay area, as other city deals in Scotland have been for those where those have been agreed."
A £1.8bn wishlist of projects has been submitted for the deal by the Tay Cities team, which is driven by local authorities.
It includes funds to ensure the area capitalises on the emerging multi-billion pound oil decommissioning industry, as well as transport improvements and investment in businesses and the arts.
A UK Government spokeswoman said: "The UK and Scottish governments received a formal bid from the Tay Cities partners earlier this year.
"Since then we working closely with the Tay partners to develop the proposals. So far, we have held detailed discussions on tourism, innovation and inclusion, with further sessions planned on transport and industry.
"We look forward to progress being made on the deal, and will continue to work with the Scottish Government and local partners."
Speaking at PMQs, Ms Hair said one of the biggest challenges from Brexit was the "uncertainty around the seasonal migrant workforce".
"Angus produces 30% of Scotland's soft fruit and welcomes over 4,000 seasonal workers every year," he said.
"Would my right honourable friend agree that we need clarity on the new migration framework – for the benefit of these loyal workers, for the prosperity of our British soft fruity industry and to support our overall rural economy of our United Kingdom?"
Mrs May said an independent migration advisory committee is looking at the issue the Angus MP has raised.
"Obviously we will be, as we leave the EU, bringing forward new immigration rules, which will enable us to have that control which we haven't had in the past," she said.
The PM added they would do that "in the national interest" and while paying close attention to the "needs of the labour market".