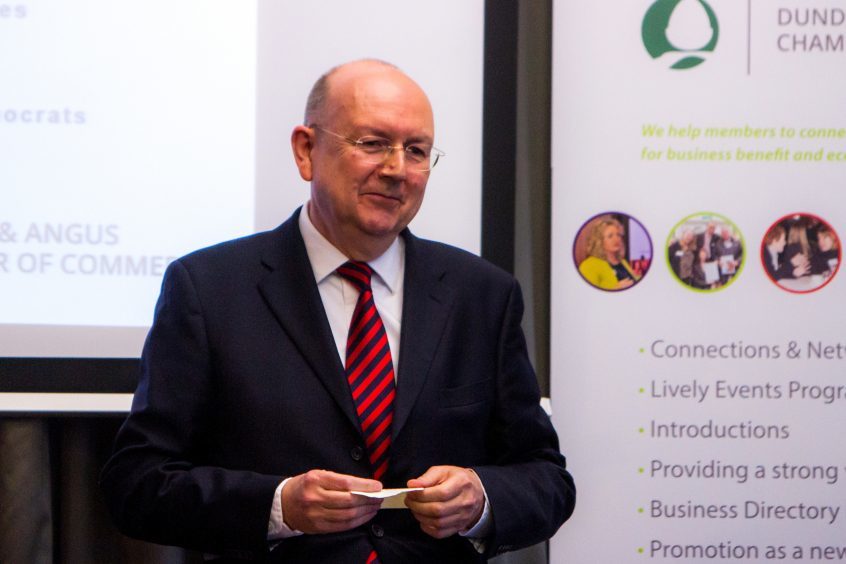 Average earners in Tayside and Fife face paying up to £47 more in tax than those on equivalent salaries in England, according to an analysis.
Workers on modest wages across Scotland will have higher income tax bills under a plan laid out by Nicola Sturgeon.
Some 184,000 people in Courier Country would pay more as part of a bid to generate an extra £80m-£250m for the Scottish Government, say the Scottish Conservatives.
Scotland has control of income tax and the SNP administration is set to deviate further from the UK system when it is expected to announce rises next month in Derek Mackay's Budget.
Under an approach thought to be favoured by the SNP leader, those earning between £24,001 and £44,290 would pay 1% more in income tax.
That would see those on the average salary in Perth & Kinross (£28,678) paying £46.78 more than they would under the UK system.
That compares to an extra £32.58 in Dundee for those on £27,258, £42.78 in Angus (£28,278) and £35.86 in Fife (£27,586).
Bill Bowman, the Scottish Conservative spokesman on taxation, said: "If Nicola Sturgeon presses ahead with these proposals, even those on average incomes would pay more than workers in the rest of the UK.
"This ever-growing tax gap is not only unfair, but will be damaging for the Scottish economy."
The Chancellor increased the personal allowance from £11,500 to £11,850 in his Budget speech on Wednesday, which also takes effect in Scotland.
He further eased the tax strain on middle to higher earners in the rest of the UK by lifting the level at which workers start paying the 40p rate from £45,000 to £46,350.
A Scottish Government spokesperson said:
"Taxpayers across Scotland get the best deal in the UK, with a range of services and benefits which are not available elsewhere.
"The serious and growing economic threat posed by Brexit, coupled with continuing UK Government austerity confirmed by the Chancellor on Wednesday, means we are seeing increasing pressure being put on our public services.
"We have opened a discussion about how we protect these vital services and tax policies will be brought forward in the draft budget."
The Budget, which also freed first-time home buyers from paying stamp duty on properties bought for less than £300,000, has heaped pressure on the Scottish Government to reduce the tax burden north of the border.
Speaking at First Minister's Questions, Patrick Harvie, the co-leader of the Scottish Greens, whose party is likely to give the SNP the majority they need to pass their Budget, called on Ms Sturgeon not to repeat the UK Government's "foolish" mistake to cut the tax cost of home-buying because it wILL only make property more unaffordable.
But Ms Sturgeon said she would look at tax relief for first-time buyers, while "very mindful" of Mr Harvie's point.
"As we finalise our budget over the next couple of weeks, we will consider whether it is appropriate to give any further assistance to first-time buyers," she said.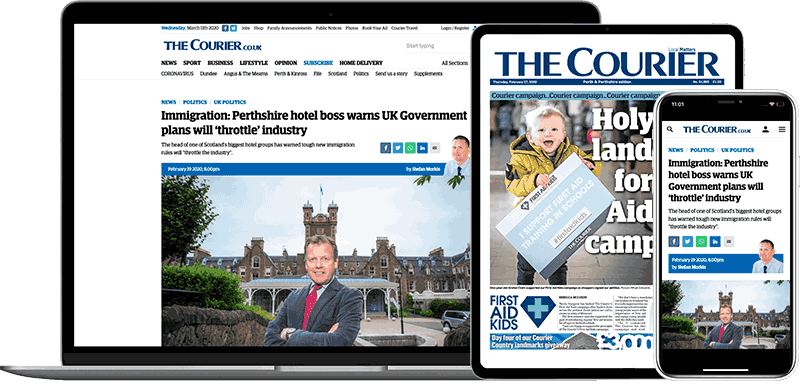 Help support quality local journalism … become a digital subscriber to The Courier
For as little as £5.99 a month you can access all of our content, including Premium articles.
Subscribe