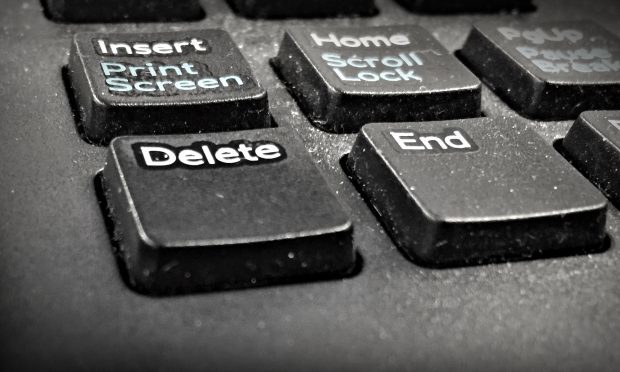 An IT blunder at NHS Tayside has wiped data on patient waiting times.
The details were lost when a previous patient management system was "unexpectedly decommissioned", says the health board, which covers the health secretary's constituency.
It meant Tayside was unable to post figures on how it performed in a key Scottish Government health target published on Tuesday.
Health chiefs say local teams still know how long patients have been waiting for treatments, but figures cannot be accurately reported as a whole across the organisation.
The Tories have called for a full inquiry into the incident.
A spokeswoman for the health board said: "NHS Tayside implemented our new patient management system TrakCare in June 2017.
"The system is used by approximately 6,000 staff across inpatient and outpatient areas.
"During the implementation of TrakCare, NHS Tayside has been unable to accurately report 18-week Referral to Treatment (RTT) data due to information migration issues.
"Patients can be reassured that we are able to provide all other waiting times data, including individual patient waits against the 12-week outpatient standard and treatment time guarantees.
"Our team of IT specialists continue to improve the data reporting functionality to enable accurate reporting of the 18-week RTT.
Asked by The Courier whether it is still known how long individual patients have been waiting so they can be treated within appropriate timescales, the spokeswoman said: "We have local waiting times teams, who have responsibility for individual patient management.
"This means that throughout this transitional period, patients have continued to be appointed in line with their identified clinical priority."
The issue is believed to revolve around an incorrect assumption the waiting times records from the old system would be transferred to the new one.
A team of IT specialists are working to retrieve the missing data.
Miles Briggs, the shadow health secretary for the Scottish Conservatives, called on Health Secretary Shona Robison to launch an investigation into how this happened.
"The revelation that a treatment time data system was unexpectedly decommissioned and that some treatment time information cannot now be recorded is extremely serious indeed and will shock patients across Tayside," he said.
"I will be raising this mater in writing with Shona Robison.
"NHS Tayside and the Scottish Government need to ensure that a full and urgent inquiry is conducted into how this system came to be wiped and what lessons need to be learned so that something like this simply cannot happen again."
A Scottish Government spokeswoman said: "We are aware of this issue and have asked the NHS's Information Services Division and NHS Tayside for reassurance that an effective solution is found as soon as possible."