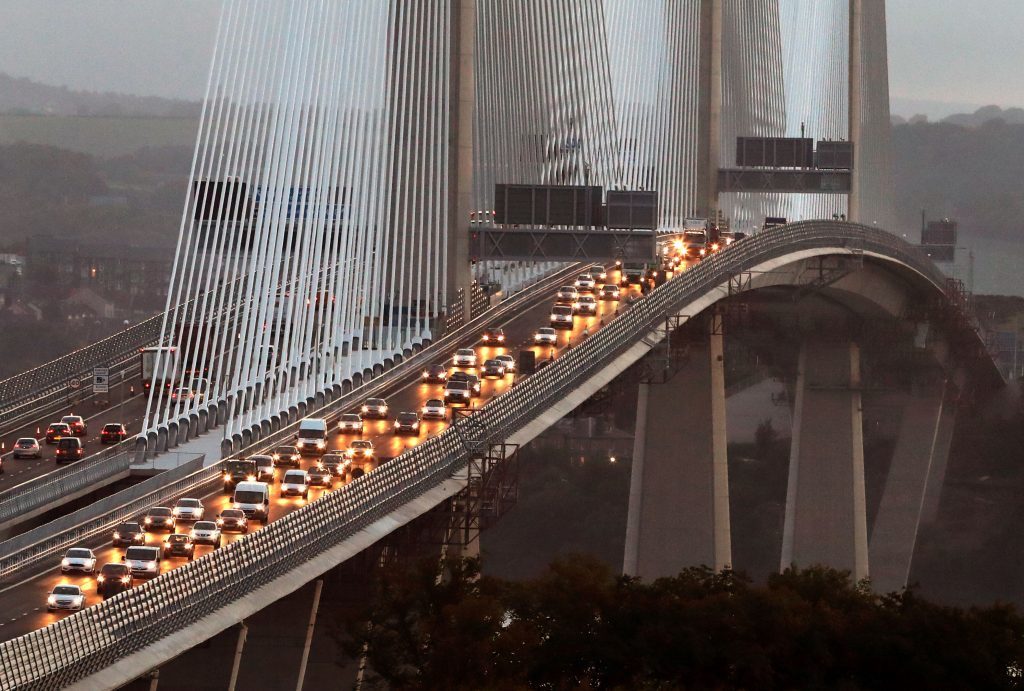 Nicola Sturgeon was jeered at First Minister's Questions for comparing snagging works on Queensferry Crossing with problems encountered by home-buyers.
The FM said this week's partial closure of the bridge to fix botched resurfacing is regrettable, but inevitable for a project of this size, adding no other daytime lane closures are planned.
She admitted to MSPs that ministers opened the Fife to Edinburgh link  while oblivious to the discovery of a fault that officials were aware of.
The bridge will be closed to southbound traffic from 10pm on Thursday to 6am on Wednesday next week to sort the "workmanship issue" with the road surface at the bridge's joints.
The government have been accused of rushing ahead with the bridge opening before it was ready and hiding the need for more partial closures.
Motorists were told this week that more lane restrictions are likely over the next 10 months, paving the way for yet more commuter frustration.
Ms Sturgeon said the need for snagging works in the months afterwards opening was made clear by the Forth replacement crossing's project director before September.
"This is the only piece of work that will require daytime and peak time lane closures. Other work, if it requires lane closures, will be during the night-time period," Ms Sturgeon told FMQs
"This is important, it's important to the travelling public, but it's also important for everybody to keep a sense of perspective around it."
To jeers from opposition politicians, Ms Sturgeon said: "Anybody who has ever moved into a new house knows that snagging is required.
"The project director told parliament in June there would be a period of three to six months (where snagging works are needed)."
Scottish Conservative leader Ruth Davidson said: "The SNP pushed through the opening of this bridge then claimed it as a sign of competent government.
"Now, just weeks later, the very same bridge has had to partially close to address problems that were known about in the summer, but kept from the public."
Transport Scotland said completing the resurfacing will allow the bridge speed limit to be raised to 70mph.
Neil Greig, of the Institute of Advanced Motorists, said it was misleading to present the road surfacing issue as a snagging problem.
"This is much bigger than a snagging issue," he told Good Morning Scotland
"I know it's a huge multi-billion project but this is a real design problem with the protection of the expansion joints that was stopping the road becoming 70mph."
Earlier, Transport Minister Humza Yousaf told the BBC: "We have been very upfront about the fact that there was finishing works still to be completed."
On the resurfacing problems, the Glasgow MSP said: "As ministers we only found this out last week. "When they (bridge bosses) found out about this problem, they tried to get a solution that didn't involve a partial lane closure, that didn't involve the 15 metres of tarmac they're now going to have to strip back.
"They exhausted all avenues. They couldn't find that solution. It's going to now involve partial lane closures for five days over a weekend and therefore they came to us to tell us that and we, of course, were completely up front."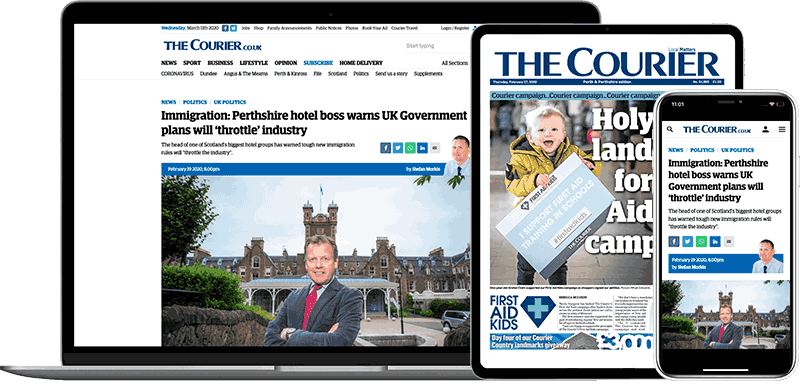 Help support quality local journalism … become a digital subscriber to The Courier
For as little as £5.99 a month you can access all of our content, including Premium articles.
Subscribe