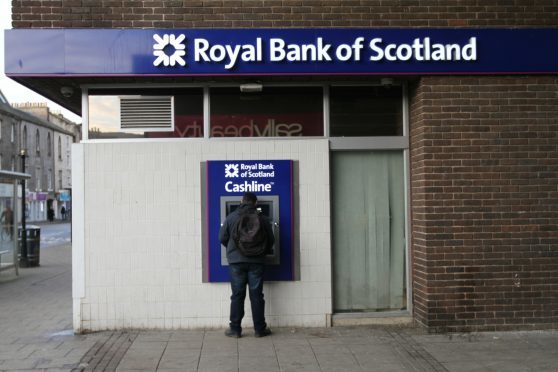 RBS customers in Tayside and Fife face round trips of more than 50 miles to get to their nearest branch following mass closures.
The bank revealed last week that 62 branches will shut across Scotland next year, at a loss of 158 jobs.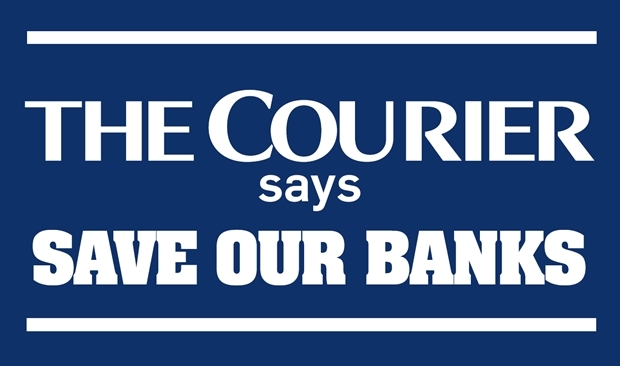 Aberfeldy residents will have to endure the longest slog in Courier Country to visit their closest branch in person for this latest round of closures, with the 56-mile journey taking several hours on the bus.
Murdo Fraser, the Scottish Conservative MSP for Mid-Scotland & Fife Murdo, said: "These distances just go to show the significant impact these closures will have on some customers.
"There are many communities who will be hit hard, with local residents now facing huge trips to access vital banking services.
"While some customers have moved to online banking there are still many Scots who need access to a local branch, and RBS need to reconsider this decision."
Eight Royal Bank of Scotland branches are to shut in Tayside and Fife, which will see pensioners and small businesses among the hardest hit.
The Courier is campaigning for them to stay open.
Across the region, the total extra mileage for customers to access their nearest branch is 214, according to an analysis of figures published by the bank.
In Perthshire alone, residents face increased journeys totalling 176 miles.
Over the weekend, the Scottish Government called for UK ministers to step in to guarantee a minimum level of banking services.
A Treasury spokeswoman said banks must give proper notice and outline alternatives to customers, but said closing branches is a "commercial decision".
RBS says that customers who are losing their branch will still be able to perform some tasks locally at mobile banks, post offices and cash machines.
A spokesman for the bank, which is tax-payer owned, said: "We're providing our customers with more ways to bank than ever before – they can choose from a range of digital to face-to-face options.
"As customers continue to change the way they bank with us, we must change the way we serve them, so we are investing in our more popular branches and shaping our network, replacing traditional bricks-and-mortar branches with alternative ways to bank, including community bankers, mobile banks on wheels and post offices, so that we can reach even more customers."