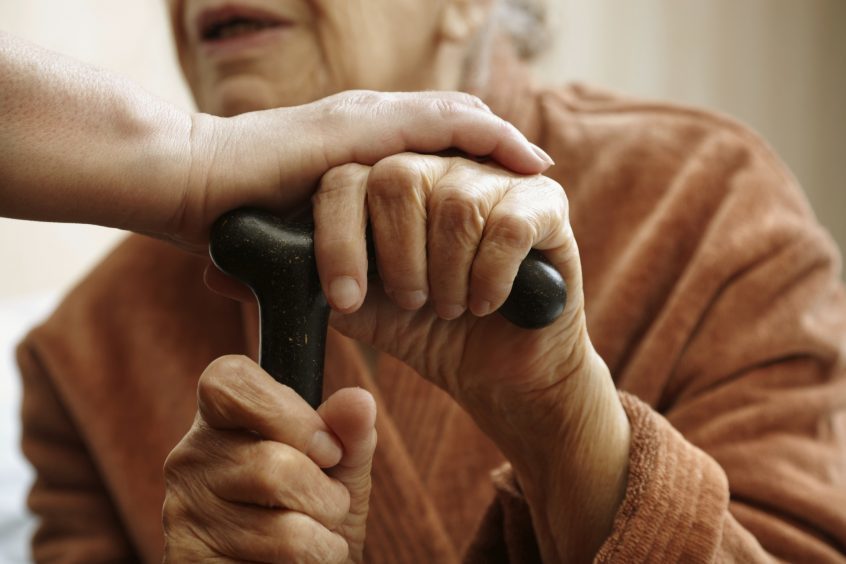 More care home closures are "inevitable" in Scotland amid spiralling costs in the sector, warns an industry body.
Dozens of vulnerable people face losing their home at facilities in Fife through the closures at Bield, which looks after 156 service users across the country.
Scottish Care has warned MSPs that more closures are on the way because of "growing dependency, a crisis of workforce recruitment and retention, the overdependence on expensive nursing agencies and a lack of investment and sustainability".
"The care home sector in Scotland cannot face another year of spiralling costs coupled with even greater recruitment and retention challenges without there being an inevitable set of closures and withdrawals from the care home sector," the body said in a report to a Holyrood committee.
The average per shift cost of bringing in an agency nurse to plug staffing gaps is £434, according to Scottish Care, which represents private care providers.
Some providers say they are paying up to £1,000 a night for a nursing shift.
In papers for Thursday's meeting of the health committee, MSPs are updated on the impact of the Bield closures, which were announced in October.
Three care homes in Dunfermline and Glenrothes are set to close their doors in the summer at a loss of 50 places and 55 jobs. There is hope that a buyer will be found for the Glenrothes home.
Fiona McKay, from Fife Health and Social Partnership, said:  "All residents within the three care homes will be reviewed to ensure that options for their ongoing care needs are considered and factored into the plan when moving to another care service."
Bield said the decision was made with "considerable regret" and followed "many attempts" to make the operation financially viable, while "maintaining our high standards".
Separately, three care homes in Perthshire are also earmarked for the chop, which would cause major upheaval to elderly people and their families.
A consultation has opened on the future of Beechgrove in Perth, Parkdale in Auchterarder and Dalweem in Aberfeldy, with one of the proposals leading to closures.
The SNP faced calls over the weekend to increasing funding for the independent care sector ahead of Thursday's Budget.
A Scottish Government spokesman said the Budget will provide the resources necessary to deliver the vision set out in the Programme for Government and balance the impact of UK austerity with the need to protect public services and strengthen the social contract".
"Our commitment to social care was seen in the transfer of almost half a billion pounds from the NHS into social care in 2017/18 alone," the spokesman added.