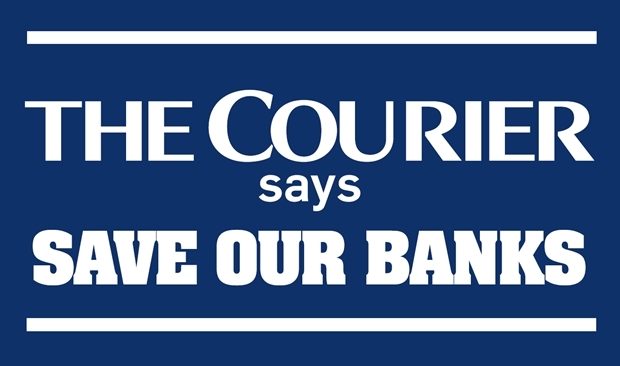 The £1.2m bonus awarded to the RBS boss of personal banking dwarfs the likely windfall from selling off branches in Courier Country.
The sale of the buildings in the area would net just £800,000 for the taxpayer-owned bank, according to estimates from property surveyors.
Les Matheson, the director of the Royal Bank of Scotland's high street operation, was handed the seven-figure share bonus in March, which he can cash in from 2020.
Mr Matheson met with the Scottish Secretary last week, when he made clear the bank is determined to continue with the closures programme.
With a value of £255,300, Montrose would be the most lucrative sale of the eight sites in Tayside and Fife, according to the estimates from William McVicar surveyors for the Sunday Mail.
Comrie would make just £71,300, despite the closure imposing a 46-mile round trip on customers to get to its next nearest branch.
Three of the branches – Aberfeldy, Kinross and Perth South Street – are rented.
Claire Baker, a Labour MSP for Mid-Scotland and Fife, said the low sums involved are a "kick in the teeth to our community".
"Not everybody is able or wishes to use internet banking, and many cash-based small businesses rely on their local branch to do their banking," she added.
"The public own a majority stake in RBS, and if RBS bosses are not willing to listen to our communities, then the UK government must step in and put a halt to these closures."
RBS will make savings in operating costs from shutting 62 branches across Scotland, including from the loss of 158 jobs.
The Courier is campaigning against the closures, which are being forced on communities where people struggle to bank online because of poor internet connections.
In an announcement last month, Bank of Scotland said branches in Lochgelly and Carnoustie were to go.
RBS says that customers who are losing their branch will still be able to perform some tasks locally at mobile banks, post offices and cash machines.
A spokesman for the bank said: "We're providing our customers with more ways to bank than ever before – they can choose from a range of digital to face-to-face options."