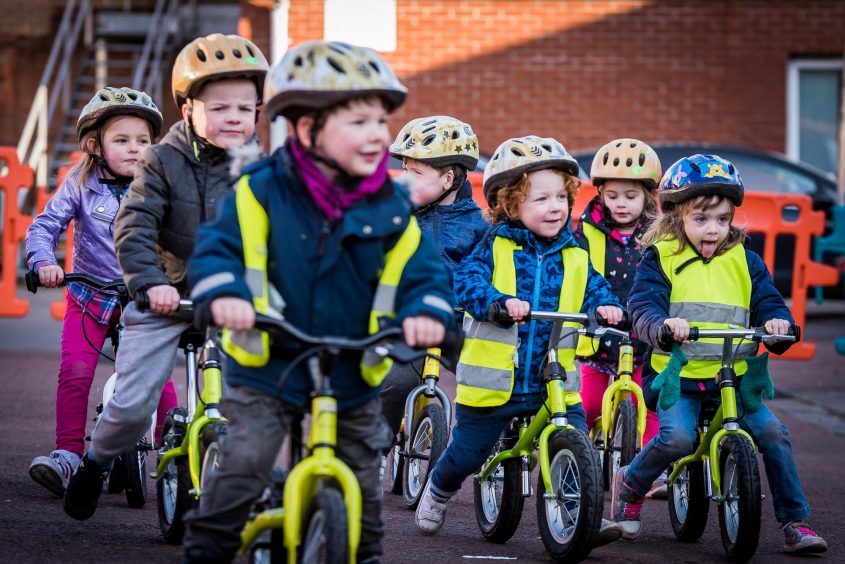 Stark new figures show the risk of young Scots becoming obese or overweight is at its highest since records began. The Courier investigates…
Mastering cycling with stabilisers will be remembered as a rite of passage for many.
But in its drive to defeat child obesity, Dundee City Council has banned the safety feature from its nurseries.
Scotland posted record levels of child obesity on Tuesday, with nearly a quarter of five-year-olds in danger of falling victim to the health problem.
Health chiefs in Dundee believe removing the stabilisers and pedals on bikes forces youngsters to use their core for balance – an important form of exercise for maintaining a healthy weight.
The Play on Pedals initiative uses balance bikes, which allow children to grow in confidence by using their feet to push themselves around.
Audrey White, from the children and family service at Dundee City Council, said the new scheme is part of its efforts to increase child activity by making the city "more playful".
"The policy there in our nurseries is we don't allow stabilisers," she said.
"This is a new initiative that is working right across every single nursery in our city.
"Children learn to use a bike without any stabilisers, without any pedals and when they feel confident they can move on to standard bikes."
She said using the core muscles is a "key fundamental movement", which stabilisers do not allow.
Ms White said the tough financial climate for councils means they have to "think and work differently".
She said at the heart of their approach is trying to build parent confidence in taking their children on free outdoor activities, reducing the time youngsters spend in front of screens and instilling healthy cooking in families.
The council strategy sits alongside Scottish Government proposals, which include restricting portion sizes and clamping down on junk food promotions and advertising.
Dr Laura Stewart, from NHS Tayside's Weight Management Service, applauded the government for its plans, which are out to consultation.
They have been widely welcomed, although business leaders have raised concerns on the impact of some restrictive measures – particularly on small operations, such as independent cafes.
Dr Stewart singled out reducing portion sizes in eateries.
"Research shows us that over the last 30 years portion sizes outside the home have got larger and larger, to the extent that people now tend not to realise what is a normal portion size," she said.
"If there is any way in which cafés and restaurants can start to reduce those portion sizes back down to what is the right portion size for people's age and weight, then I think that will help tackle what we call the obesogenic environment."
For more of our special focus on obesity, click here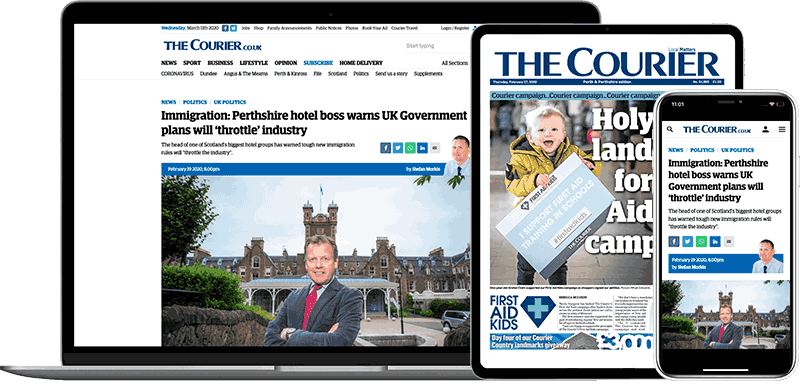 Help support quality local journalism … become a digital subscriber to The Courier
For as little as £5.99 a month you can access all of our content, including Premium articles.
Subscribe