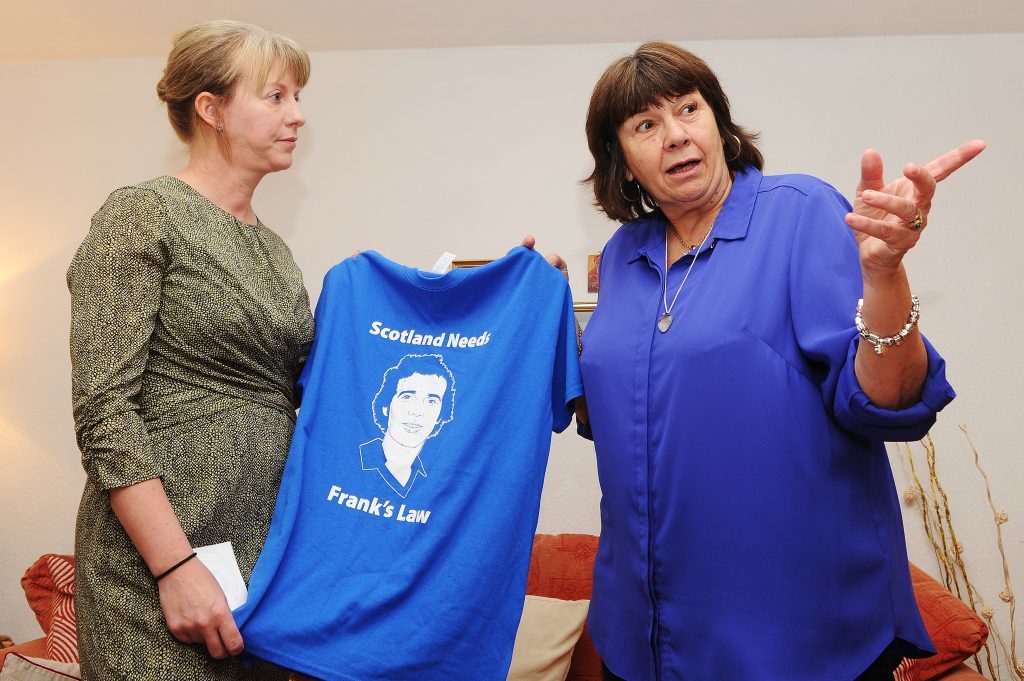 Hundreds of people will find out they have dementia this year without the security of free personal care because of the Frank's Law delay.
There will be 632 diagnoses of dementia-related illnesses for under-65s in 2018, according to official government estimates.
The trauma of diagnosis will be compounded by money worries for many patients and families as the extension of free care is not being rolled out until April 2019.
Amanda Kopel, who led the successful campaign to abolish charges for those with debilitating illnesses, said it is "disgraceful" the Scottish Government is holding back on implementation when some will not survive until next year.
There are 9,000 under-65s in Scotland who have Alzheimer's and related conditions.
Miles Briggs, for the Scottish Conservatives, said: "Frank's Law is needed today, it was needed yesterday. A delay of more than 18 months just isn't good enough.
"For many 2019 will be too late and they will sadly die without the support in place and the dignity and respect they deserve.
"That is why Scottish Conservatives are calling on the SNP Scottish Government to commit to introducing Frank's Law in 2018."
The campaign, which is backed by The Courier, was fought in recognition of Frank Kopel, the Dundee United footballer whose dementia claimed his life in 2014.
His family struggled to pay for his care because he was under 65 for most of his illness. Frank died shortly after becoming entitled to free care.
In September, Nicola Sturgeon said they would bring in Frank's Law, but officials later revealed it would not be up and running until the start of 2019/20.
Mrs Kopel said: "I am asking, I am begging and I am pleading for Frank's Law to be brought forward and implemented in 2018.
"It is disgraceful that the Scottish Government is waiting till 2019 to implement Frank's Law, when it is feasible and affordable to implement it in 2018.
"They have had enough time to put it in place."
Health Secretary Shona Robison said time is needed to set up an effective system that is also fair to patients who already receive free care.
"This lead-in time will enable us to work with partners to shape implementation, enable assessment processes to separate personal and non-personal care to be set up, and the necessary legislative and guidance changes put in place," she added.
"Perhaps most importantly, working with local government and others to build up care capacity of properly qualified staff, so that no-one who is currently receiving care sees that diminished."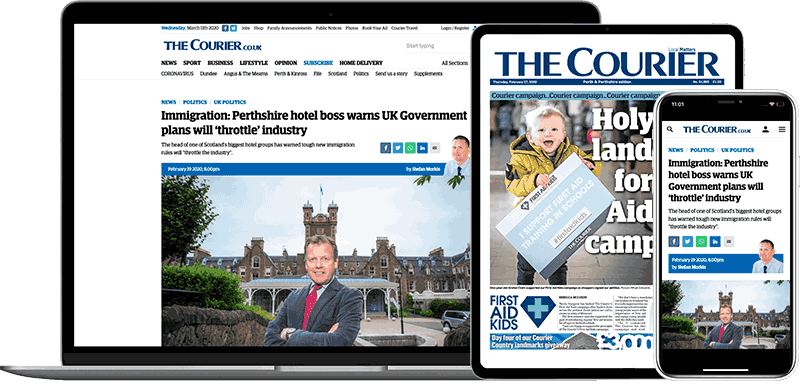 Help support quality local journalism … become a digital subscriber to The Courier
For as little as £5.99 a month you can access all of our content, including Premium articles.
Subscribe