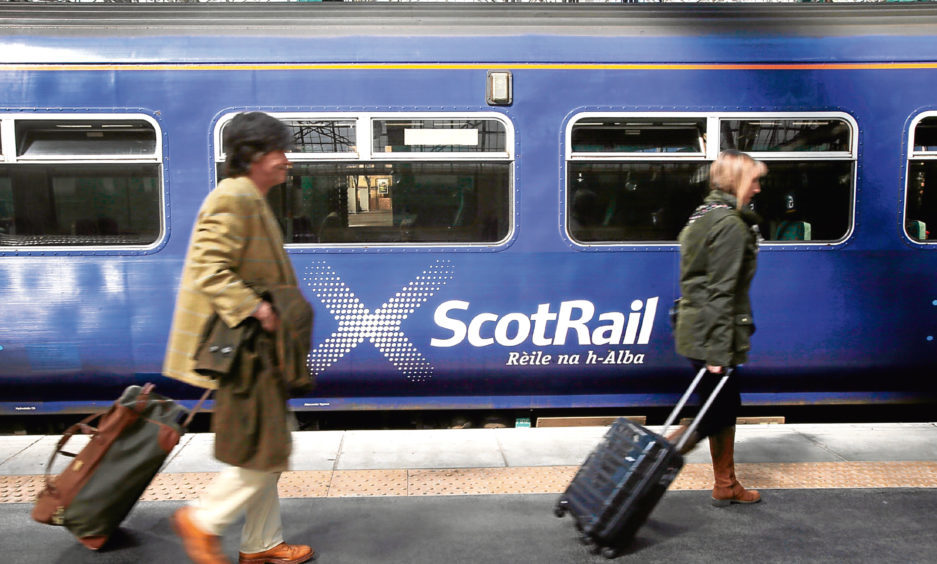 Rail ticket hikes mean it is now cheaper for commuters from Dundee to drive, according to a study.
The analysis compared the price of train travel with the fuel and parking costs for motorists.
Unions have warned the cost of rail rickets, many of which increased last week, is forcing commuters to take the car.
They say this amounts to a poverty tax for those who cannot afford private transport.
It costs £45.50 to get a return train ticket from Dundee to Glasgow during peak hours, according to research published in the Sunday Herald, compared with £24.70 for driving.
For those doing the daily commute between Dundee and Edinburgh, it is £13 cheaper to go by car.
It is marginally cheaper to board a train (£16.30) than getting behind the wheel (£16.94) for Glenrothes commuters into the capital at peak times.
ScotRail says it is reinvesting revenue for ticket price rises to "build the best railway Scotland has ever had".