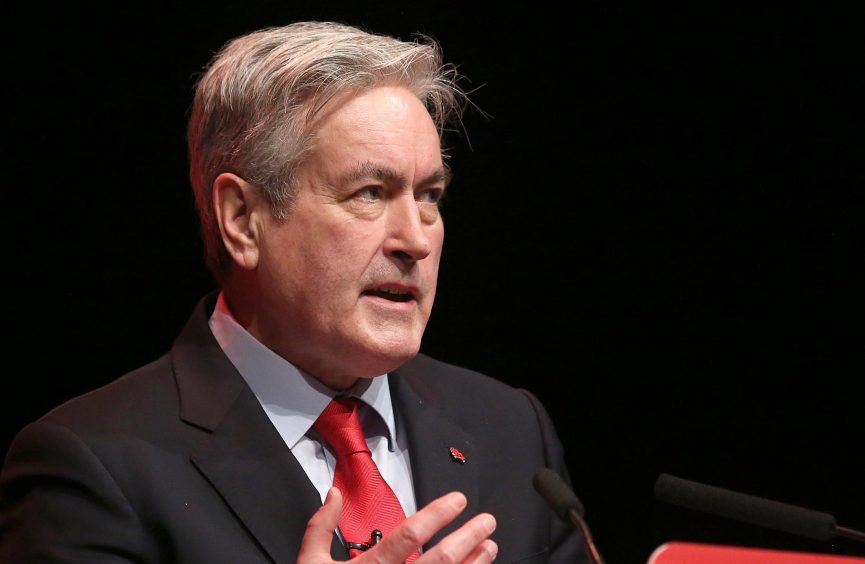 Nursery hours offered by councils are all but useless to working families, say campaigners.
Only 3% of council-run centres in Tayside and Fife provide sufficient hours to allow parents to work full-time, according to research from Fair Funding For Our Kids.
Carolyn Lochhead, parent volunteer at the group, said their findings show the system is "not set up for working parents", who are the "very people the Scottish Government say they want to help".
"If you don't have grandparents nearby who can help with drop-off and pick-up, then it's almost impossible to make use of a council nursery place," she said.
Of the 229 council nurseries in Tayside and Fife, just seven are open from 8am to 6pm or longer, freedom of information requests have revealed.
Not a single council-run nursery in Angus, Dundee or Perth & Kinross offers hours to cover a whole working day, the figures show.
The SNP government has pledged to increase state-funded nursery places from the current 600 hours to 1,140 for three and four-year-olds, and eligible two-year-olds, by August 2020.
But an Accounts Commission report found: "There are significant risks that councils will not be able to expand funded early learning and childcare (ELC) to 1,140 hours by 2020."
A Dundee City Council spokeswoman said: "We will listen to families to try to ensure that the expansion of early learning and childcare entitlement from 600 hours to 1140 hours by 2020 supports them to access work, training or study, and that services are provided to support them as the child's first educator."
Carrie Lindsay, Fife's executive director of education and children's services, said: "We continue to work with parents to design a model that is affordable to deliver and best meets the needs of working parents for the implementation of 1,140 hours."
A Scottish Government spokeswoman said their childcare expansion plans will save families £4,500 a year, but admitted flexibility needs to be improved.
"While most local authorities are consulting with families and increasing flexible options, we know that some places offered to parents are not where and when they need them," the spokeswoman said.
"That is why we are committed to introducing an approach where funding will follow the child to give parents genuine choice of provision across sectors."
Scottish Labour's Iain Gray said: "The SNP obsession with the total number of hours available, rather than whether those hours are accessible to families, simply is not working."
Liz Smith, for the Scottish Conservatives, said: "If this issue isn't addressed now, parents will continue to struggle to get back into work and the economy will suffer as a result."
Tavish Scott, the Liberal Democrat MSP, said: "These figures show we are a long way from having the kind of childcare available across Scotland that is so needed."