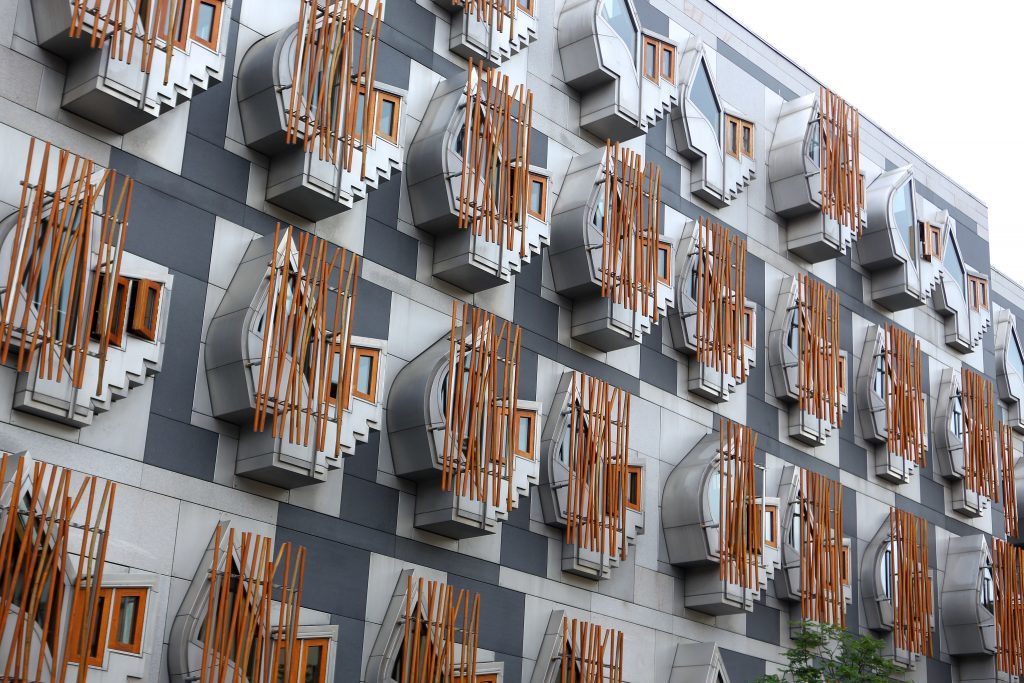 The UK and Scottish governments are on course for a Supreme Court showdown after MSPs passed emergency Brexit legislation.
Holyrood signed off the Continuity Bill on Wednesday night by 95 votes to 32, with only the Scottish Conservatives and Mike Rumbles, the Lib Dem, opposing it.
The legislation is a rival to the Westminster's Withdrawal Bill, both of which aim to ensure there are no gaps in the statute book when Scotland leaves the EU.
Speaking after the passing of the Continuity Bill, Brexit Secretary Michael Russell said: "The Scottish Government is opposed to leaving the EU in line with the overwhelming majority of people in Scotland, but we have a duty to prepare our laws for Brexit.
"However, Brexit must not be used by the UK Government as cover to grab powers from the Scottish Parliament and hand them to Westminster."
The most senior lawyers for both the UK and Scottish administrations have 28 days to refer the bill to the Supreme Court for judges to decide if it is within the powers of the Scottish Parliament.
Presiding officer Ken Macintosh ruled earlier this month that Holyrood does not have the competence, but the Scottish Government ploughed on following advice from the Lord Advocate.
Adam Tomkins, the Conservative MSP, called on the Lord Advocate, the Scottish Government's top lawyer, to refer the legislation himself to the "only place that can rule on it authoritatively, the UK Supreme Court".
Both sides have said they are committing to resolving the dispute about the destination of EU powers, which would allow the SNP to support the UK version.
The Nationalists say they have been forced into bringing forward their own legislation because of the UK Government's failure to protect devolution in its bill.
They claim the Withdrawal Bill is a "power grab" on devolved areas, such as agriculture and fisheries.
A minority of the returning powers need to initially be run from Westminster to protect the British single market, according to Tory ministers.
A UK Government spokeswoman said their "focus continues to be on finding an agreed way forward" with the devolved administrations for the Withdrawal Bill.
"As with all Scottish Parliament bills, the competence of the Continuity Bill will be considered by the Law Officers," the spokeswoman added.
In a separate blow for Theresa May, the PM was told by a group of 14 backbench MPs they would vote down her Brexit transition deal unless she dumps the "unacceptable" proposals for fishing.
The transition deal struck between the EU and the UK will see Britain effectively remain in the hated Common Fisheries Policy for almost two years after Brexit day in March 2019.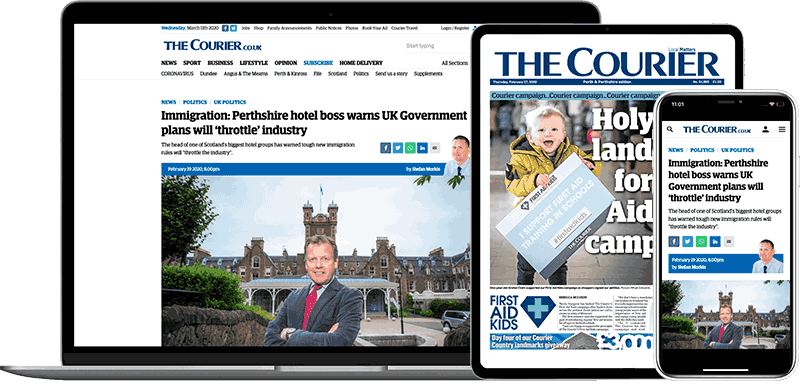 Help support quality local journalism … become a digital subscriber to The Courier
For as little as £5.99 a month you can access all of our content, including Premium articles.
Subscribe