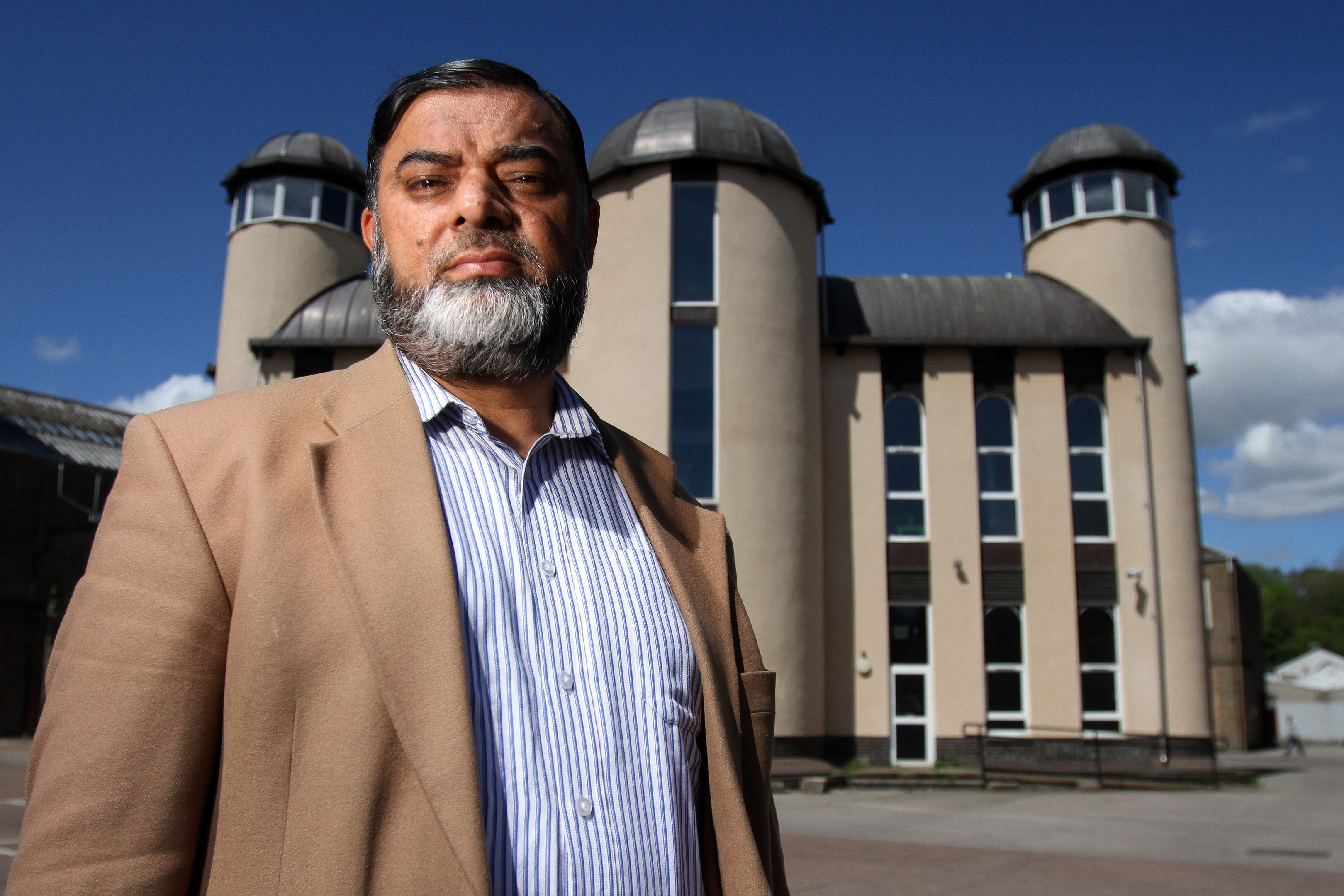 Security is being stepped up at a Dundee mosque in response to a chilling appeal to attack Muslims.
A letter has been circulated that promotes "Punish a Muslim Day" and says points will be awarded based on the extremity of the violence.
Counter terrorism police in England are investigating the campaign, which Muslim leaders believe has already triggered violence in Scotland.
The Scottish Parliament's Cross-Party Group (CPG) on Tackling Islamophobia, which is due to meet on Tuesday, said they are aware of five serious hate crime incidents in Glasgow involving women and girls reported in the last 10 days.
They also received a report of a schoolboy asking a young girl if he could pull her hijab off so he could earn points in the shocking game.
Muhammad Bashir Chohan, the president at Dundee Central Mosque, said it is a "concerning situation".
"We are extra cautious and yes, people they are concerned," he said.
"We do have a plan in place to protect ourselves and our property. There will be extra vigilance among our members."
Mr Chohan said he hopes it is a "publicity stunt" and there is no intent for physical violence, but said they are not taking any risks.
Ajaz Mohammed, from Dunfermline Central Mosque, who said Islamophobia is on the rise in Scotland, said they are in close contact with police about their security.
But he added: "We don't want people sitting at home worrying they can't go out. These kind of things set out to fearmonger."
The SNP's Chris Law, the Dundee West MP, said he is "appalled by this vile campaign".
"We must make it clear that this hate campaign and its perpetrators will not be tolerated and stand by our Muslim community in solidarity when they are faced with a hateful campaign such as this," he said.
Dr Muhammad Adrees, convener of the Muslim Council of Scotland, said the letters are a "chilling reminder of the very real danger and hatred facing ordinary Muslims every day".
"Although there are no known recipients in Scotland, they have nonetheless caused considerable alarm and the community needs reassurance, especially since the letters have already triggered Islamophobic incidents here," he added.
"Our advice to members of the public is to remain vigilant and alert but not alarmed. Go about your everyday business, taking some extra precautions.
"If you feel threatened or are at risk, contact the police immediately."
The CPG meeting on Tuesday evening, which will be attended by police and Muslim leaders, to discuss the response to the "sick social media craze".
Anas Sarwar, who chairs the group and is a Glasgow MSP for Labour, said: "We will be discussing this issue and the police and community response at the CPG meeting to identify what additional action can be taken to reassure people."
Superintendent David Pettigrew said: "Police Scotland officers are liaising with relevant forces and continues to monitor the situation.
"Regular reviews are being conducted and any action taken will be proportionate and measured, whilst being careful not to inadvertently raise any additional fears or concerns."