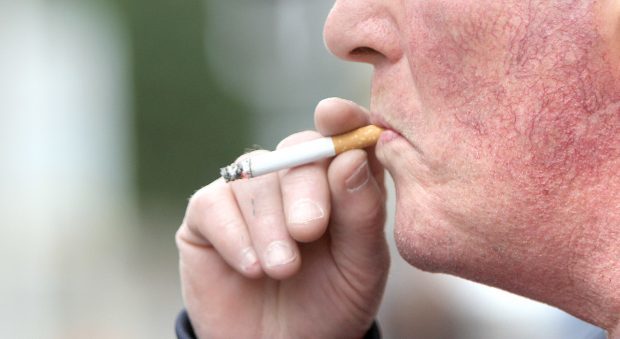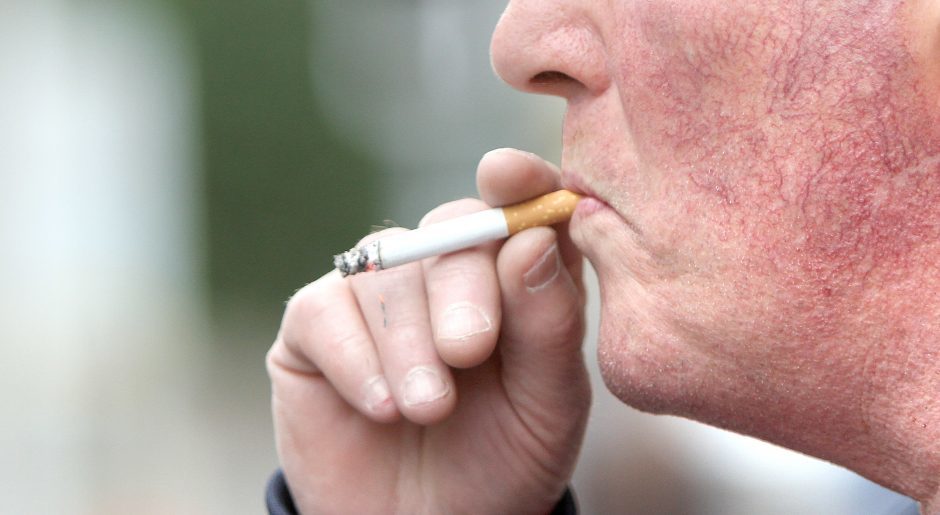 Ministers have been accused of complacency over smoking after funding cuts coincided with a sharp decline in quit attempts.
The number of bids to kick the habit have halved since 2012, according to NHS figures, as Scottish Government cash for cessation services fell by 73%.
The Scottish Conservatives warned the "great strides" in tackling one of the biggest threats to public health were at risk of being undermined by SNP inaction.
Public health minister Aileen Campbell admitted in a written response to a parliamentary question that funding for "cessation and related campaigns" fell from £510,000 in 2011-2012 to £134,000 in 2016-17.
But the Scottish Government said that only covered a small part of the total anti-smoking war chest.
Last year there were 59,767 quit attempts compared with 121,386 in 2011-12.
Miles Briggs, who is the Tories' health spokesman in Scotland, called for a "renewed commitment" from ministers to accelerate the number of people giving up.
"Scotland, like many other countries, has taken great strides in reducing smoking in recent years," the Lothians MSP said.
"But these figures show complacency is beginning to creep in.
"It's clear that a significant reduction in funding for smoking cessation has coincided with a big fall in smokers who try to quit.
"It's essential we don't allow that to slip – quitting smoking is a very difficult thing to do and, when people want to do so, it's important the NHS is on hand to support them."
There were 942,644 smokers in Scotland in 2016, according to an estimate by ASH Scotland.
That is down on the 2012 figure of 1,099,743, when a quarter of the population smoked.
The latest Scottish Health Survey figures, which cover the three years to 2016, showed 23% of adults in Fife are still smoking regularly, the second highest proportion in the country behind Glasgow.
In Tayside, the figure is 21%, which is the same as the national average.
A Scottish Government spokeswoman said the money for "cessation and related campaigns" represented "only a very small percentage of the total financial support for smoking cessation services".
"We have maintained funding for Health Boards for stop-smoking services since 2013 at around £10m," the spokeswoman said.
"The number of people attempting to quit is falling across the UK – indeed, it has fallen twice as fast in England than in Scotland since 2015.
"Quitting is the single most important action a smoker can do to improve their health.
"We would encourage any smoker to try quitting their own way, and to make use of the free stop-smoking support available to help them."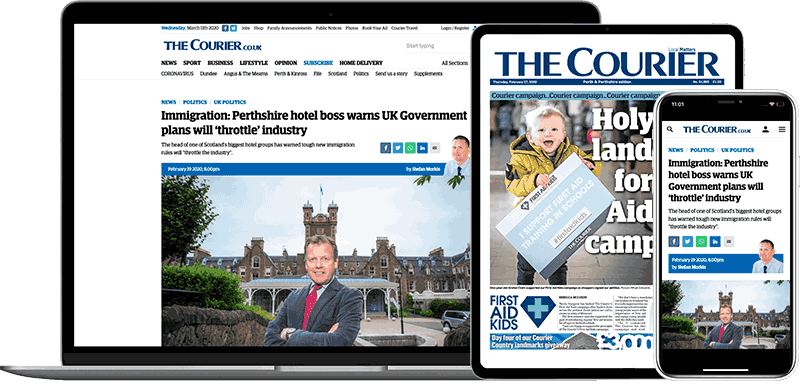 Help support quality local journalism … become a digital subscriber to The Courier
For as little as £5.99 a month you can access all of our content, including Premium articles.
Subscribe