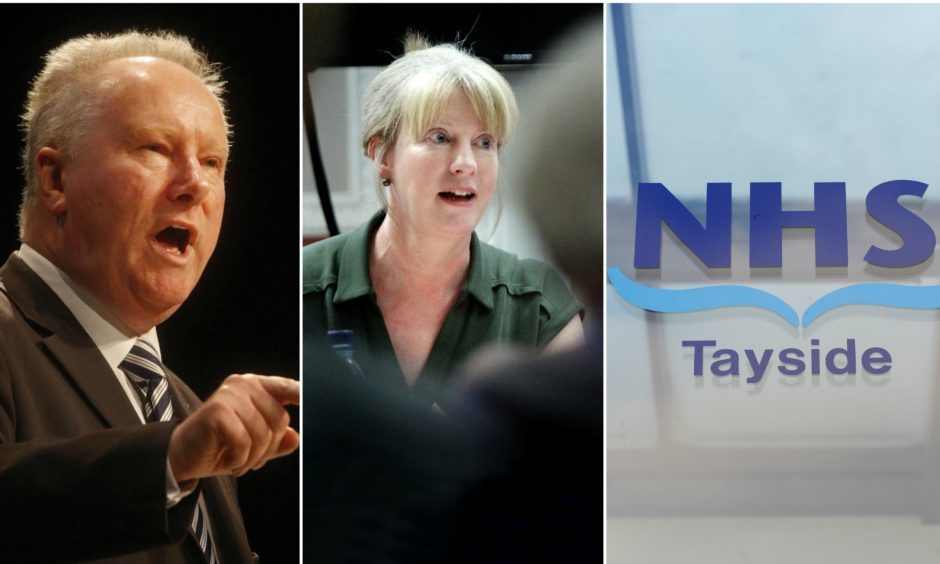 A former SNP health secretary has called for NHS Tayside to be folded in response to the cash crisis.
Alex Neil said the accounting fiddles that led to the demise of its leadership could have been exposed earlier if there were fewer health boards in Scotland.
The Nationalist MSP is proposing that the number of territorial health boards is reduced from 14 to three to improve scrutiny and cut administrative costs.
As pressure mounts on Health Secretary Shona Robison over the Tayside saga, her predecessor Mr Neil criticised a lack of ambition in reforming the struggling NHS.
Ms Robison told the chairman and chief executive of Tayside that their positions were untenable and drafted in replacements on Friday.
It emerged last week that charity donations were used to cover general spending at the cash-strapped health board.
Last month it was revealed that digital healthcare funds worth £5.3m had been recycled since 2012, making NHS Tayside's finances look better than they really were.
The board has already received £33m in government bail-outs in the last five years, with the loan total likely to rise to £45m after the accounts are finalised for 2017-18.
Mr Neil, who was health secretary between 2012 and 2014, denied any knowledge of the false accounting, which is being investigated.
He said a "lot of these instances" at Tayside would have "come to light a lot quicker" with fewer accounts for auditors to scrutinise.
"I think (the Tayside financial crisis) underlines the fact we have got far too many boards, so it's much easier for these things to slip through the net," Mr Neil told The Courier.
"It's time to collapse the territorial boards, get rid of the 14 territorial boards and the separate board for the Golden Jubilee.
"Instead of those 15 boards, have three very strong regional boards.
"If I was still there that is one of the things I would be doing, because it's time for radical surgery on the bureaucracy.
"The current governance structures in the health service aren't working as effectively as they need to be.
"There is far too much bureaucracy, far too many layers of management, not enough emphasis on medical decision-making and too much emphasis in some cases on targets."
In comments which will be seen as a swipe at Ms Robison's leadership, he added: "There is reform going on but it is far too slow and not at the pace or scale required."
The structure proposed by Mr Neil would see Tayside, Fife and Grampian come under an east of Scotland super-board.
A Scottish Government spokeswoman declined to comment on cutting the number of health boards, but said more decisions were being made on a wider regional level.
"We have been strengthening regional planning and delivery in recent months," she said.
"This will allow faster decisions to be made at a regional level and in combination with the more local decision makers allow for higher quality care for those who need it.
"The combination of national, regional and local decision making give us the best of all worlds to ensure high quality care."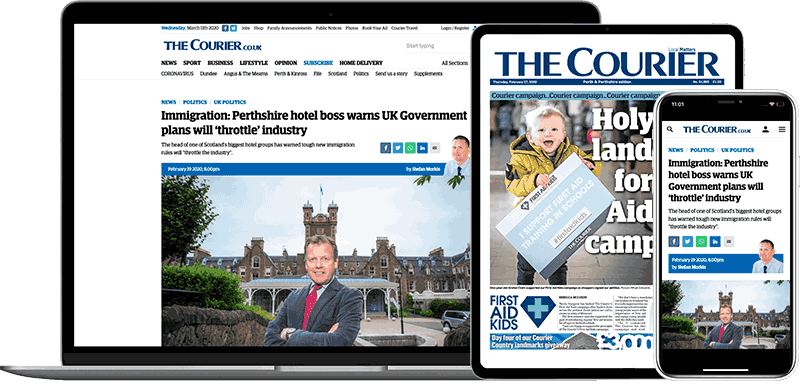 Help support quality local journalism … become a digital subscriber to The Courier
For as little as £5.99 a month you can access all of our content, including Premium articles.
Subscribe