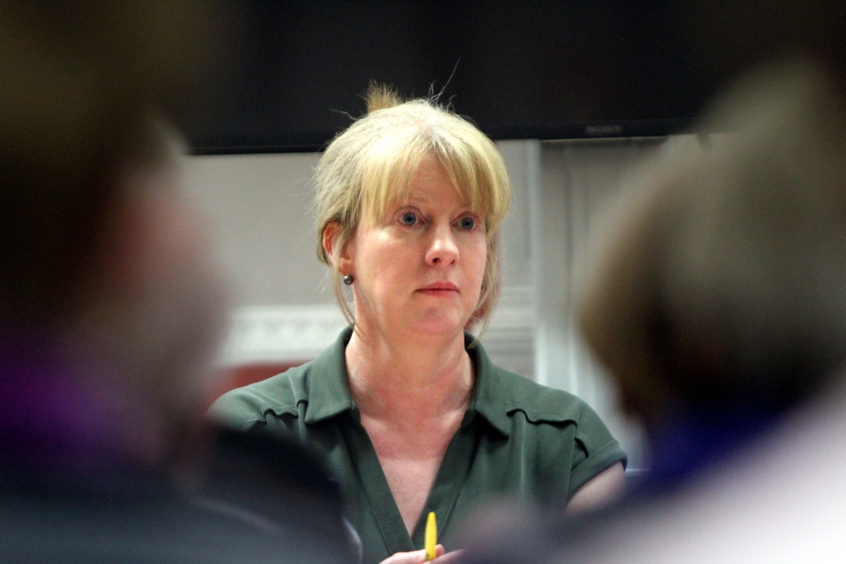 Shona Robison is preparing to slap down calls for her to quit as health secretary in a statement to Holyrood on the Tayside cash crisis this week.
The Dundee East MSP has been under increasing pressure since it emerged that her local health board had been fiddling the accounts to try and fill the black hole in its finances.
At least three other boards are struggling to balance the books in their final accounts for 2017-18, which is nearly a quarter of the total number of territorial health boards in Scotland.
It is expected that Ms Robison will give a statement to the Scottish Parliament on Tuesday, subject to approval by a panel of MSPs.
Meanwhile, Scottish Labour has called on Nicola Sturgeon to freeze out her embattled health secretary from an investigation into whether dodgy NHS Tayside financial practices are more widespread.
Anas Sarwar, the Labour MSP, said Scottish Government investigators looking into the misuse of charity funds should report directly to the First Minister.
Mr Sarwar said: "We still don't know if this is just an isolated incident or a more widespread practice.
"That is why we are demanding a swift and thorough national investigation. The public expects nothing less.
"But the reality is, it is Shona Robison's ineptitude that has caused this mess – the public have lost confidence in her – so she cannot be the one to lead this investigation. It can't report to her."
He added that if there is no ministerial statement to the Scottish Parliament from Ms Robison then he will request an urgent question.
It emerged this month that charity donations were used to cover general spending at NHS Tayside.
In March, it was revealed that digital healthcare funds worth £5.3m had been recycled since 2012, making the board's finances look better than they really were.
A spokesman for Ms Robison said: "If Anas Sarwar paid more attention, rather than continue his churn of petty personal attacks, he might have noticed that the Health Secretary has already offered to make a statement on Tuesday, subject to the approval of the parliamentary bureau.
"And that we've already agreed with the charities regulator OSCR to collect evidence on the use of NHS endowment funds."
Last week, NHS Tayside said it would return the £2.7m to the charity fund, with Ms Robison promising even more bail-out loans for the health board, which could take the total for 2017-18 to nearly £15m.