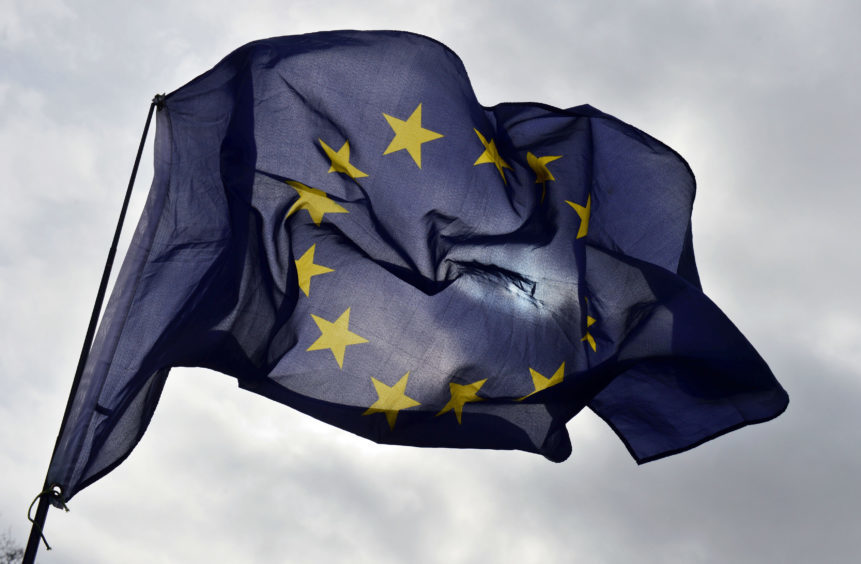 Time is running out to save the UK from a damaging Brexit because of "passive and fearful" opposition politicians, according to a Europe expert.
Kirsty Hughes, director of the Scottish Centre on European Relations (SCER), criticised Labour and the SNP for their "wait and see" approach to Brexit.
The think-tank is publishing a report on Monday setting out the challenges as the process of exiting the EU unfolds.
Dr Hughes said: "The path from here to an autumn withdrawal agreement is highly uncertain. Our new report makes clear the UK is on a path to a damaging, hard Brexit.
"And without a deal on the Irish border, the divorce deal could fall apart – and the transition deal with it – a cliff edge still looms."
She added: "As trade talks start, unprecedented in putting new trade barriers in place, the UK could still change its mind and call a further EU referendum – Labour and the SNP for now are refusing to support this.
"UK politics is failing as it sticks to a passive 'wait and see' mode of opposition.
"And the time to halt Brexit, or even push it to a 'softer' Brexit, is running out."
Braden Davy, an Angus councillor and former assistant director of Scottish Vote Leave, said a second EU referendum is the "last thing we need".
"It would be wrong for politicians to ignore the will of the people," the Scottish Conservative councillor said.
"The Remain campaign tries to disguise a second EU referendum as providing democracy, but it is the exact opposite.
"It's an attempt to overturn the decision the people democratically made because they didn't like the answer."
Dr Hughes said while the Lib Dems and the English and Welsh Greens have backed a referendum on the final deal, Nicola Sturgeon has so far refused to so, despite declaring it could become "irresistible".
She added that Labour's acceptance of Brexit has "led to weak opposition to the slow, shambolic and damaging Brexit process".
The report pulls together analysis from 15 experts and commentators from Scotland, Northern Ireland and the EU.
Professor Sir Anton Muscatelli, the Glasgow professor who chairs the First Minister's Standing Council on Europe, argued that the UK Government must back down on its immigration red line if it wants to pursue the least damaging Brexit option.