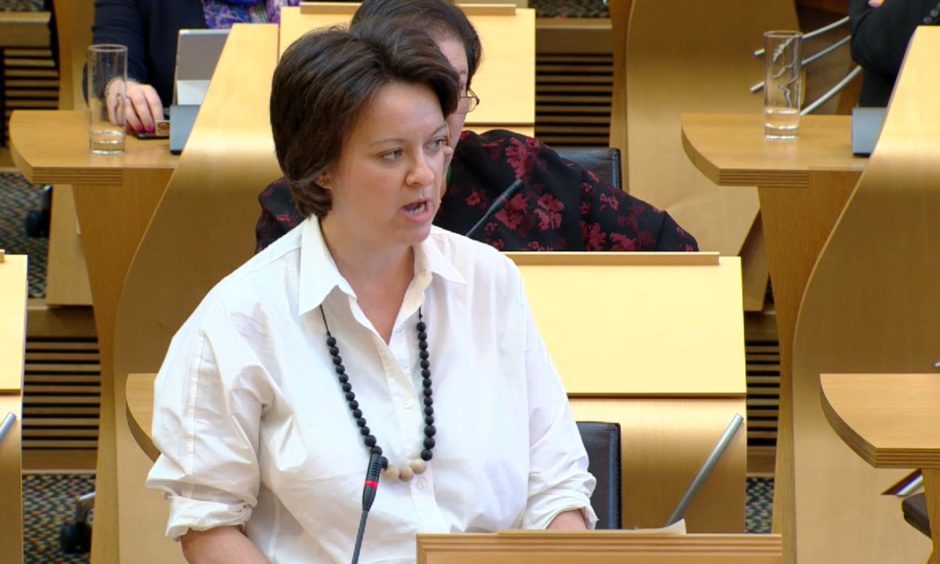 Every member of NHS Tayside's board should undergo tests to see if they are up to the job, says an MSP.
Jenny Marra said those who fall short should be moved on and replaced with personnel who have the skills to prevent a repeat of the misuse of funds at Tayside.
The chairman of the public audit committee made the call as Health Secretary Shona Robison rejected a call to resign when she updated the Scottish Parliament on the cash crisis.
NHS Tayside has been mired in accounting controversy, including using charity cash to fund IT projects, that has forced out its senior leadership.
Ms Marra, a Labour MSP, told Holyrood: "In 2014, board members agreed to suspend the constitution to transfer charitable funds to core expenditure, breaking the trust of local people who give so generously.
"We now need a full review of every board member to ensure they have the requisite skills to prevent a breach like this ever happening again.
"Will the cabinet secretary outline a full appraisal and skills review of every board member at NHS Tayside?"
Ms Robison, who is also the Dundee East MSP, said it would be for the "new chair and chief executive to look at whether or not they have the right skillset across their board".
A spokesman for Ms Marra said if board members are not up to scratch they should be "moved on".
NHS Tayside said there have been several personnel changes since 2014.
Derek Wann, a non-executive board member of NHS Tayside who joined in November, is not convinced a skills review is necessary.
The board members had a "gun held to the head" when they sanctioned the transfer of the public donations for general expenditure in 2014, he said.
The Conservative councillor added those members from 2014 have "learnt their lesson".
An investigation by the charities regulator OSCR is under way, which is looking at the board's behaviour.
Ms Robison argued that "extensive support" has been given to Tayside, including £45 million of bail-out loans and a decisive intervention to bring in new leadership.
---
Analysis: June reshuffle could put Ms Robison out of her misery
Shona Robison defied another call for her to quit as health secretary.
Her Holyrood nemesis Anas Sarwar tore into the Dundee MSP, blaming her squarely for the Tayside crisis.
Scottish Labour's health spokesman urged her to "do the decent thing" and consider stepping down from the health brief.
But the writing may already be on the wall for Ms Robison. There is talk in the SNP that Nicola Sturgeon is going to reshuffle her cabinet in June, between the party's conference and the start of summer recess.
A tipped successor is Jeane Freeman, the social security minister who has experience of leading a health board in Scotland.
Ms Robison has spent nearly three-and-a-half years as health secretary in a bruising role that is never far away from crisis.
Only Ms Sturgeon has lasted longer in the devolution era.
A demotion by the First Minister may be doing an old friend a favour.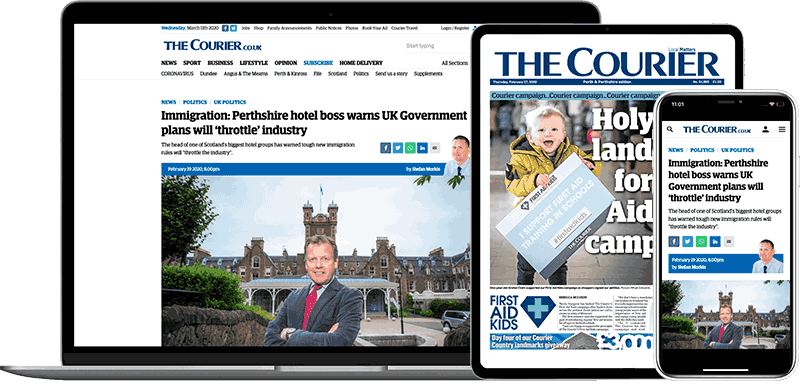 Help support quality local journalism … become a digital subscriber to The Courier
For as little as £5.99 a month you can access all of our content, including Premium articles.
Subscribe