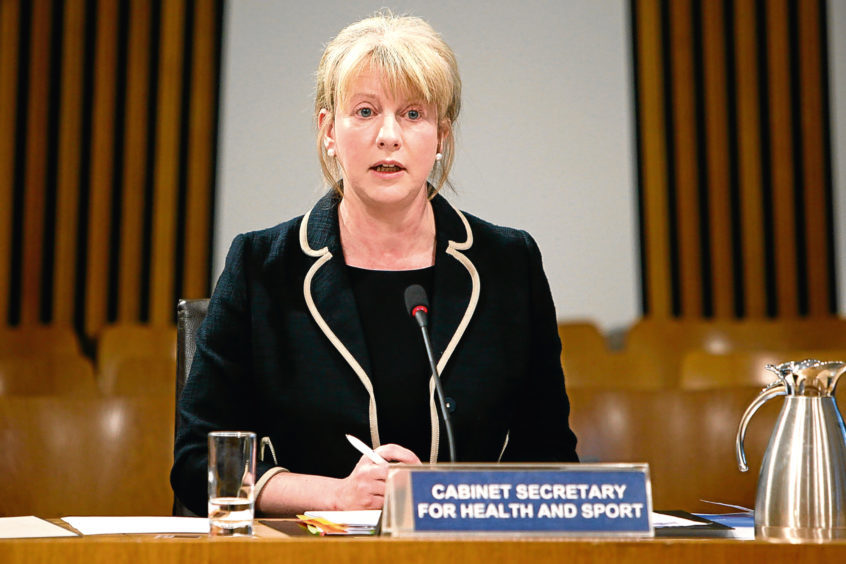 Shona Robison has hit back at rivals demanding her resignation following the NHS Tayside cash crisis.
The Health Secretary insisted she will not be "distracted" by a push from a Holyrood party leader to oust her.
Willie Rennie, of the Scottish Liberal Democrats, revealed last week he will be sounding out other parties for a vote of no confidence, after blaming the Dundee East MSP in his conference speech for a catalogue of health service failures.
Asked about the possible vote during a visit to the Golden Jubilee Hospital in Clydebank, Ms Robison said: "I'm not going to be distracted by that.
"I'm here to do an important job today and the rest of the week – and the rest of the coming weeks and months – to get on with important things within the NHS.
"Willie Rennie's priorities to me seem to be wrong. They are about personal attacks on me, more concerned about a cheap line in an otherwise empty speech.
"I didn't hear any ideas in Willie Rennie's speech about the NHS, any ideas that he would bring to the table.
"Maybe he should focus a little bit more on that rather than personal attacks on me."
Describing Ms Robison as a "block to progress", Mr Rennie said: "Liberal Democrats have provided a mountain of ideas to improve the NHS but the problem is that Shona Robison isn't listening.
"If she had listened to us on mental health services, GPs, targets and social care she might not be facing calls to resign today."
Richard Leonard, the Scottish Labour leader, was the first major party leader in Scotland to call for Ms Robison's head when he did so at First Minister's Questions on Thursday.
Responding to the health secretary's latest comments, Anas Sarwar, the Labour MSP, said: "This isn't about party politics – this is about a minister who has lost control of her brief."
The prospect of a vote of no confidence seems unlikely after the Scottish Conservatives' health spokesman Miles Briggs said getting rid of Ms Robison would not "solve all the problems facing our NHS".
Ms Robison has been under increased pressure since it emerged that finance chiefs at Tayside recycled e-health funds to make the board's cash situation look more favourable.
An investigation is also underway into the board's use of charity funds to cover general expenditure.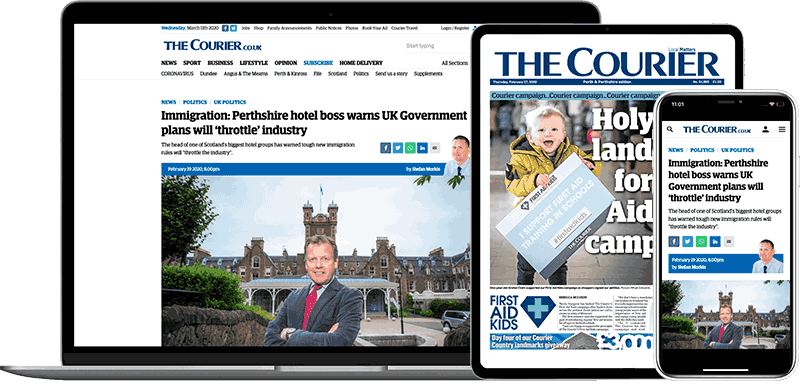 Help support quality local journalism … become a digital subscriber to The Courier
For as little as £5.99 a month you can access all of our content, including Premium articles.
Subscribe