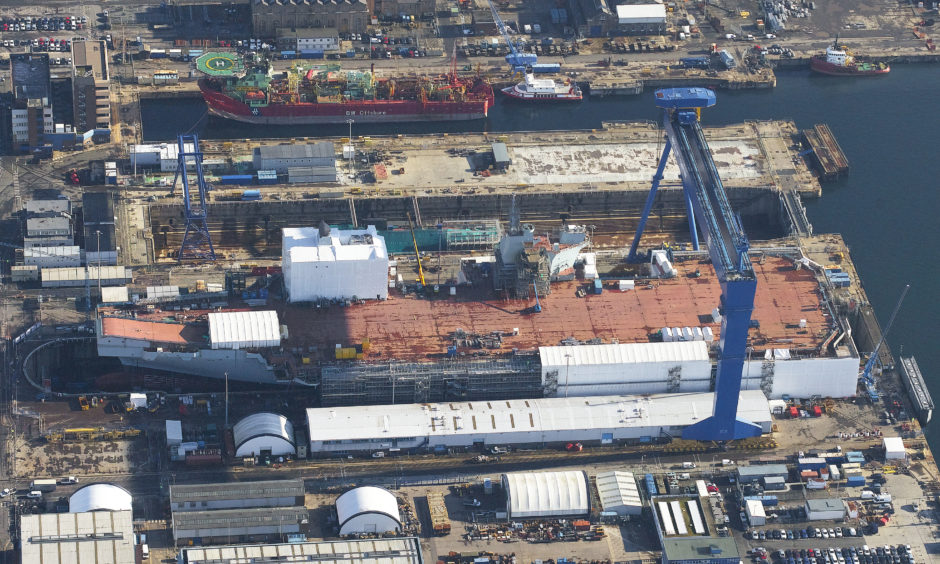 Theresa May has snubbed an invitation to Fife to explain why Rosyth dock workers face not getting a slice of a £1bn shipbuilding contract.
The Ministry of Defence is poised to put an order to build Royal Fleet Auxiliary support ships out to international tender this month.
Douglas Chapman, the Dunfermline and West Fife MP, accused the Tories of "killing off" the UK shipbuilding industry and urged the Prime Minister to justify the decision directly to Rosyth workers, hundreds of whom are losing their jobs.
"Will she visit Dunfermline and West Fife without delay to explain to the Rosyth workforce, face to face, why her government intends to award a £1bn shipbuilding contract to yards outwith these islands, when we have the skills, the talent and infrastructure to deliver them right here?" the SNP MP asked.
Speaking at Prime Minister Questions, Mrs May did not commit to visiting Rosyth.
She said the support ships contract "will be subject to international competition to secure the best possible value for money for the UK taxpayer".
"But what we are doing through our national shipbuilding strategy is ensuring that we develop that shipbuilding capability here in the UK in a way that we can encourage all UK ship yards with the necessary skills and expertise to continue to engage in that particular programme," she said.
Babcock International revealed 400 job losses at Rosyth in November, as the Prince of Wales aircraft carrier nears completion, with more roles said to be under threat.
The engineering giant has expressed interest in building the support ships but will struggle to win the contract given the international competition.
The GMB has said that keeping the work on British soil could create or protect 6,700 jobs, including 1,800 in shipyards.
It would also support an extra 4,700 in the supply chain, the union added.