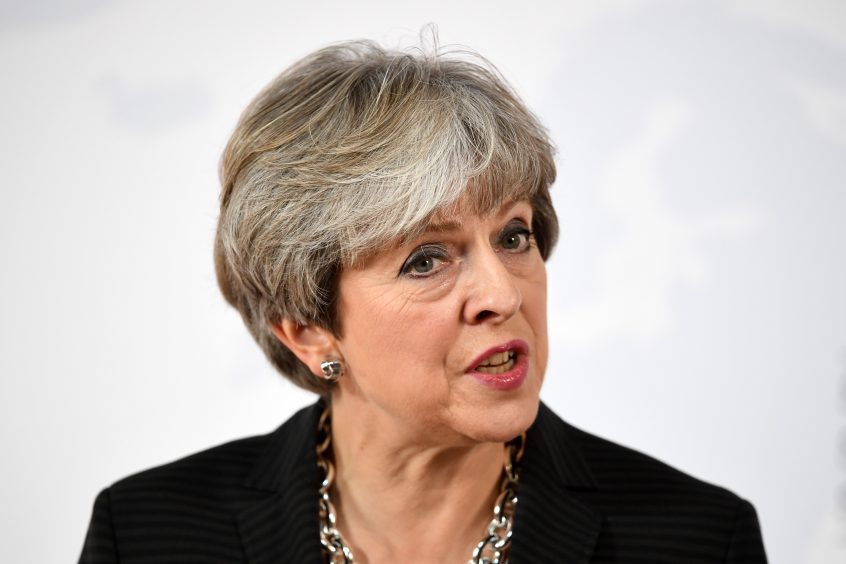 A Perthshire MP was fobbed off when he asked Theresa May to toughen up the obligations on banks to retain services in communities.
The chief executive of RBS this week told a Commons committee he would press ahead with the closures of up to 62 branches in Scotland, despite vehement opposition.
Luke Graham, the Tory MP, urged Mrs May during Prime Minister's Questions to increase the protections for customers.
The Ochil and South Perthshire representative said: "Given this publicly-funded bank's blatant disregard for local communities it serves, would my right honourable friend join me and strengthen the access to banking standard to give local people more of a say when banks remove vital local services?"
In a non-committal response, Mrs May said: "I think it is important that we have put those access to banking standards in place and that there are alternatives arrangements in place that we have encourage people to be able to take up to ensure that they are able to access the banking facilities they need."
The standard is an industry-wide agreement, supported by the UK Government and finance regulator, to provide minimum service levels following branch closures.
The Courier is campaigning against branch closures because they will cut off society's most vulnerable and make life even more difficult for small businesses.
Aberfeldy, Pitlochry, Perth South Street, Kinross, Dundee Stobswell, Dunblane and Montrose are among the RBS sites to shut in the coming weeks.
Comrie is one of 10 in the country that has been granted a reprieve and is expected to learn of its fate after the summer.