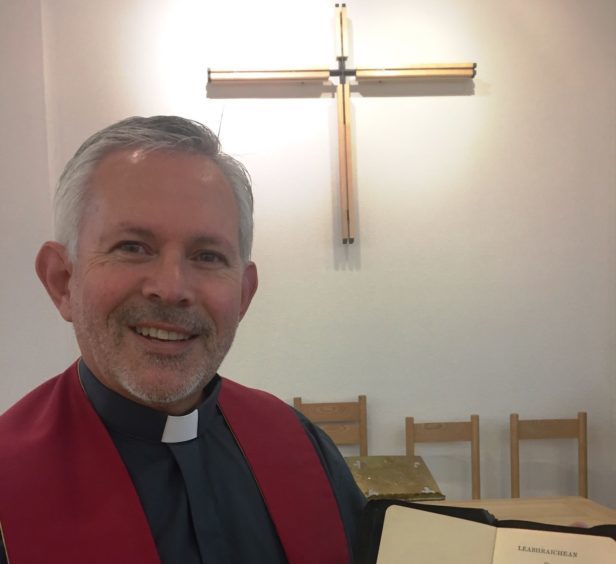 A South African clergyman who has been embedded in the Fife community for years has been denied British citizenship following a "grave error".
Church of Scotland minister Jan Steyn says immigration officials flouted their own rules to deny him the status because of his temporary move to France.
Theresa May said her new Home Secretary would look into the issue when it was raised by Stephen Gethins, the North East Fife MP, at Prime Minister's Questions on Wednesday.
Rev Steyn, who moved to the kingdom with his wife Linda seven years ago, has followed the same path as the Second World hero the "Tartan Pimpernel" by serving in the Scots Kirk in Paris.
His hopes of returning to his home in Cupar as a British citizen have been dashed by the UK Government's ruling.
The 57-year-old is working for his UK employer while on the continent, which under UK Visas and Immigration guidance counts towards the five-year "continuous period" of British residence required for citizenship.
Rev Steyn, who was minister of St John's and Dairsie United Parish Church for more than five years, said: "I work for the Church of Scotland, a UK-based organisation, and we plan to return to the UK which is our base and the family home that we own is in Cupar.
"This decision has thrown our lives and my ministry into indescribable uncertainty and turmoil."
He said he accepted citizenship is a privilege rather than a right, but added there is a process and someone in the Home Office has ignored the guidelines.
Mr Gethins, the SNP MP, said: "Rev Steyn and his wife have made a huge contribution to the Cupar area and will do so again.
"The Home Office has denied having immigration targets to meet, but grave errors have been made in this case and they need to own up to it."
During PMQs, Mr Gethins said Rev Steyn is an "incredibly hard-working Church of Scotland minister who has made North East Fife his home over the past seven years".
He asked the PM if she would meet with him and the Kirk to discuss the issue.
Mrs May replied:  "I can say to the honourable gentleman that I'm sure the Home Secretary will look carefully at the case and be in touch with the gentleman."
Rev Dr Donald Caskie was dubbed "Tartan Pimpernel" for helping about 2,000 allied servicemen escape occupied France while working for the Kirk in Paris.
A Church of Scotland spokesman said: "Mr Steyn is a valued minister of the Church of Scotland, whether he is in our congregation in Paris or one of our charges in Scotland.
"We value his ministry and want him to continue serving with us in the future, whether it be in the Church of Scotland congregation in Paris, at the moment, or Scotland in the longer term."
A spokeswoman for the Home Office said: "Rev Steyn applied for naturalisation as a British citizen.
"It was this application that was refused and which will be reconsidered at his request."
She added he was granted indefinite leave to remain (ILR) in 2016.
"The decision to refuse his subsequent application for naturalisation does not affect this," the spokeswoman said.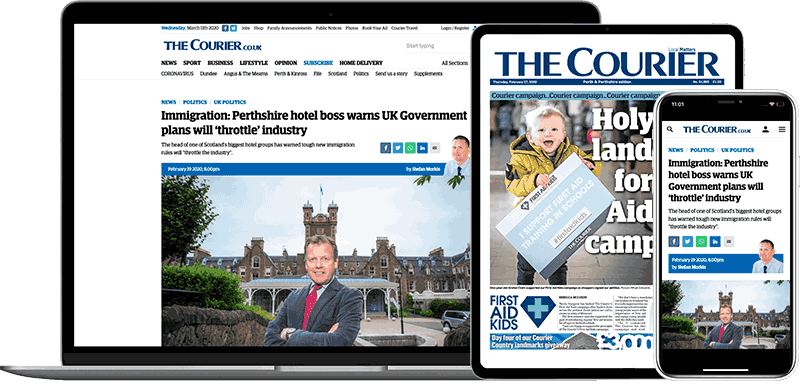 Help support quality local journalism … become a digital subscriber to The Courier
For as little as £5.99 a month you can access all of our content, including Premium articles.
Subscribe