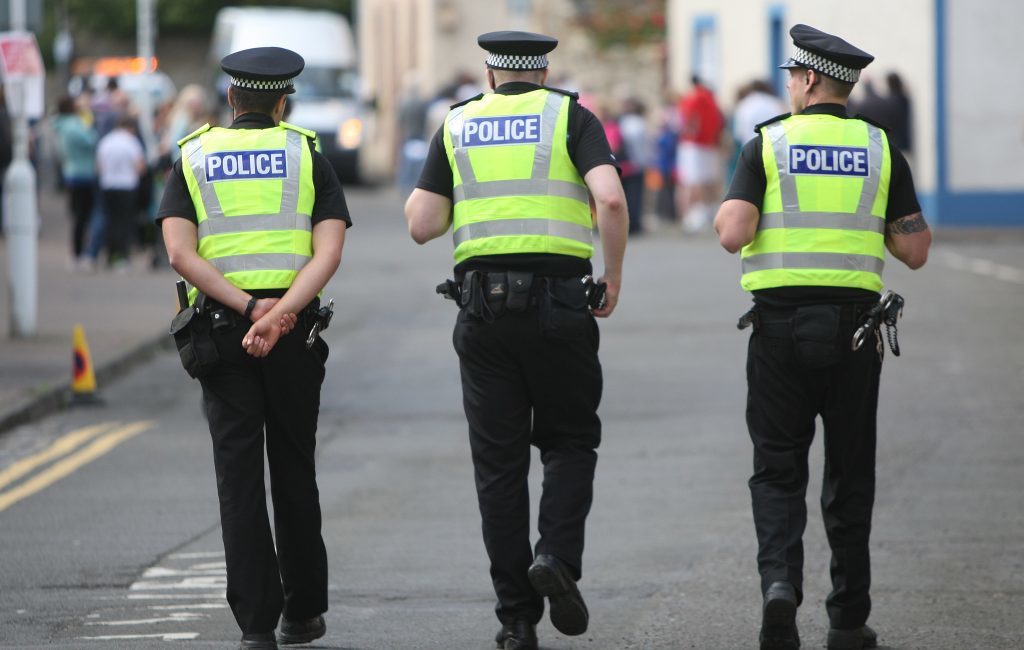 Local policing has been "hampered" by officer redeployment and backroom staff cuts following the force merger.
An analysis by Dundee professor Nick Fyfe found the centralisation of Scotland's police and fire services has left local teams feeling "increasingly stretched".
Professor Fyfe, who is the founding director of the Scottish Institute for Policing Research, said national decisions taken since the 2013 merger has had "several unintended consequences for local policing".
"In particular, the redeployment of officers to specialist teams, reductions in civilian staff and restructuring of resource provision and geographical responsibilities have resulted in concerns among local officers – shared by the public and local councillors – that resources are increasingly stretched relative to demand," he said.
In the written submission to Holyrood's review of police and fire reform, he added "work to strengthen connections with communities was often hampered by other organisational pressures".
The professor based his assessment on findings from an ongoing Scottish Government-commissioned evaluation of the police service undertaken by SIPR and other researchers, which includes surveys from frontline staff.
The associate dean of Dundee University's social sciences school noted benefits from the police merger, including maintaining levels of service during major incidents and the removal of legacy boundaries.
In their submission to the inquiry, Police Scotland said their "focus on local policing has enabled us to maintain and strengthen our relationship with the communities of Scotland".
It added: "This is despite the unprecedented change to the service and its budget brought about by the 2012 Act."
On the fire service, Professor Fyfe said local firefighters reported "feeling stretched as a result of declining numbers of administrative staff".
Echoing issues raised by the Auditor General last week, Professor Fyfe said staff also had concerns about "poor IT" and their "ability to access some equipment".
The Scottish Fire and Rescue Service has told MSPs that reform has had a "positive impact on how the service works to keep communities safe".
"It has increased our organisational capability, improved the distribution of resources across the country and protected frontline services," the service said.
MSPs are investigating whether the Police and Fire Reform (Scotland) Act 2012, which centralised the forces, has had the intended impact and if further changes are needed.
Meanwhile, the Scottish Conservatives called for tough punishments for arsonists after it emerged the increase in fire incidents was fuelled by fire-raising.
Last week Auditor General Caroline Gardner said the number of fires in Scotland had increased 3% in 2016-17, up to 27,240. The report said that "reflects an increase in deliberate fires".
Liam Kerr, the Tory MSP, said: "We need the authorities to back up the fire brigade, and ensure that when people are found guilty of deliberately starting these fires, they feel the full force of the law."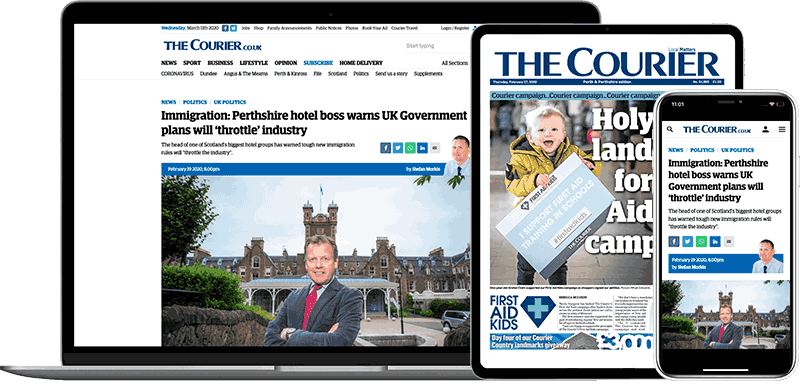 Help support quality local journalism … become a digital subscriber to The Courier
For as little as £5.99 a month you can access all of our content, including Premium articles.
Subscribe