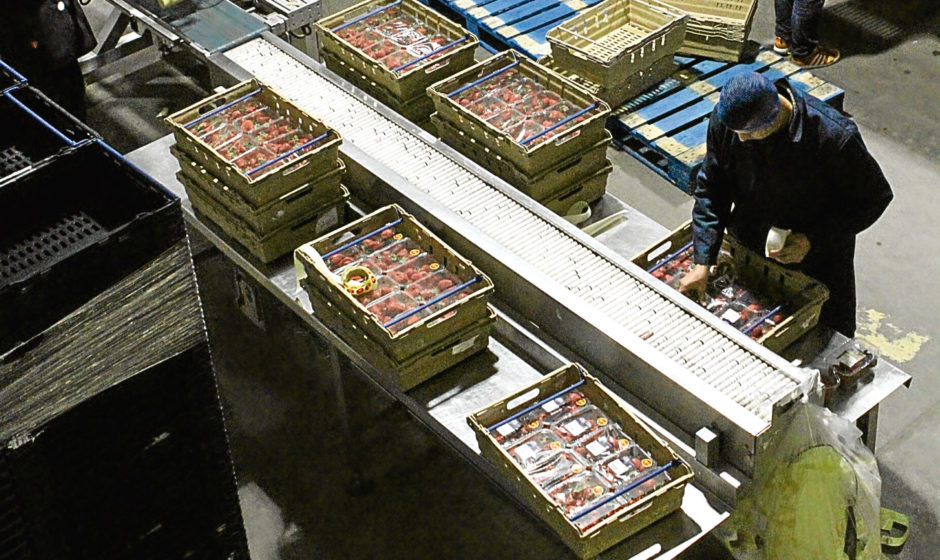 A shortage of seasonal workers is threatening to leave farms with rotten crops and slashed profits, says a leading recruitment agency.
Tayside and Fife is the home of Scotland's £100 million fruit-picking industry, but is struggling to attract the required workforce amid Brexit concerns, higher travel costs and improving Eastern European economies.
Meanwhile, Sajid Javid challenged Theresa May's Home Office legacy by saying he would take a "fresh look" at some of her most controversial policies.
Stephanie Maurel, chief executive of Concordia, which supplies around 10,000 foreign workers to 200 farms in the UK each year, said the company could be 10% short this year.
"It's compounding the misery for growers really who are planting, and literally they are looking out of their windows not knowing if they're going to have enough workers to harvest and gather in the crops and the fruit," she said.
She said up to five offers are being put to each seasonal worker and large numbers are not accepting the offers.
"The money itself is reasonable, and that doesn't come out as a complaint when we do our surveys and focus groups," Ms Maurel added.
"What does is that the strength of the pound means that when they convert back into euro and to local currency they're usually better off going to Germany or Scandinavia, because Brexit has actually had an impact on the comparison rates."
Farms across Courier Country use Concordia's services, as well as other agencies and mounting their own campaigns.
Earlier this year, Angus Growers – a collective of 19 farms mostly in Angus, Perthshire and Fife – revealed how they missed out on £625,000 in 2017 because of recruitment shortages.
In total, 85 tonnes of fruit on those farms was unpicked or downgraded.
Angus Soft Fruits alone needs 4,000 seasonal workers a year and bosses there have said they "cannot bear to think what it would be like" if the drop in seasonal migrant numbers carries on.
Pressure has been mounting on the Conservative Government to resurrect the seasonal agricultural workers scheme, which would allow migrants from all over the world to work on British farms.
A UK Government spokesman said: "Defra and the Home Office are working closely to ensure the labour needs of the agriculture sector are met once we leave the EU.
"We have been clear that up until December 2020, employers in the agricultural and food processing sectors will be free to recruit EU citizens to fill vacancies and those arriving to work will be able to stay in the UK afterwards."
Speaking on the Andrew Marr Show, the Home Secretary said the decision to include students in net immigration figures was "something I would like to look at again".
On Mrs May's cap on Tier 2 skilled workers, Mr Javid said that is "something that I'm taking a fresh look at".
Last week, the Prime Minister was urged to dump the 100,000 net migration cap by Scottish Conservative leader Ruth Davidson.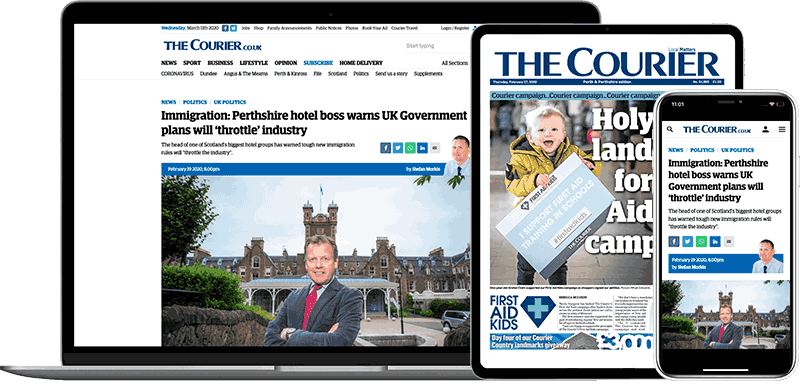 Help support quality local journalism … become a digital subscriber to The Courier
For as little as £5.99 a month you can access all of our content, including Premium articles.
Subscribe