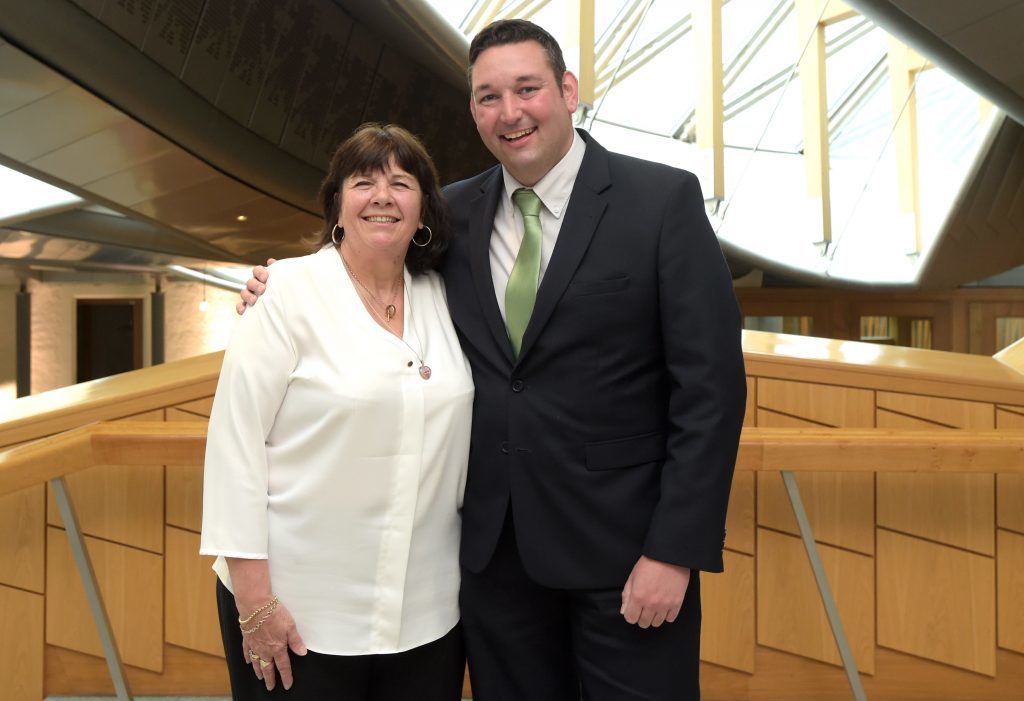 Councils want Frank's Law to be delayed for another two years to help them cope with an expected surge in demand for personal care.
The umbrella group for local authorities COSLA has called for the roll-out to be staggered, with full implementation in 2021.
The proposal has prompted a furious response from campaigner Amanda Kopel, who was already seething at the Scottish Government's start date of April next year.
Ms Kopel spearheaded the victorious Frank's Law campaign, which was backed by The Courier, to abolish care charges for under-65s with debilitating conditions.
In a written submission to a Holyrood committee, COSLA said a "staged approach to implementation might have provided a degree of risk management and the ability to monitor and respond to the inevitable increase in demand".
It said: "Acknowledging that the Scottish Government do not favour staging implementation, COSLA would suggest aligning the timescales for full implementation with the devolution of social security benefits in 2021."
The Scottish Government has repeatedly committed to have Frank's Law implemented in full by April 1.
But Ms Kopel fears COSLA's stance gives ministers an opportunity to backtrack.
"People are going have their hands up in horror if there is this delay," the widow of Dundee United legend Frank Kopel said.
"The Scottish Government should be coming down on COSLA like a tonne of bricks.
"That was my fear from the beginning that (the government) would say they want to roll it out next year, but their hands are tied because of the councils."
Nicola Sturgeon announced in September that the government would bring in Frank's Law, but officials later explained it would not be up and running until the start of 2019/20.
NHS Scotland estimates more than 3,000 under-65s will be diagnosed with dementia in Scotland between 2018 and 2020.
MSPs on the health and sport committee will hear from Health Secretary Shona Robison on Tuesday on the proposed legislation that will enact Frank's Law.
Miles Briggs, the Scottish Conservative MSP who has been campaigning for the move, said under-65s had already waited too long.
"Delaying the implementation of Frank's Law another two years would be totally unacceptable," he added.
COSLA has also demanded more funding from Scottish Government to pay for "additional staffing which will be needed to undertake assessments".
A spokesman for the Scottish Government said: "We are working with COSLA, who are members of our Implementation Advisory Group, to properly understand the costs of extending free personal care to under-65s, including the assessment processes.
"We have been clear that that this extension of free personal care is to be fully implemented on April 1 2019, and we have brought the necessary legislative steps before the Scottish Parliament for this to happen."
A Dundee City Council spokesman said: "The council wrote to the First Minister in 2015 calling for the extension of free personal care to under-65s following a presentation by Amanda Kopel to councillors.
"Dundee City Council is now awaiting further guidance from the Scottish Government over the implementation of this service extension."
An Angus Health and Social Care Partnership spokesman said it was "currently working towards free personal care for people under 65 to be implemented for April 2019."