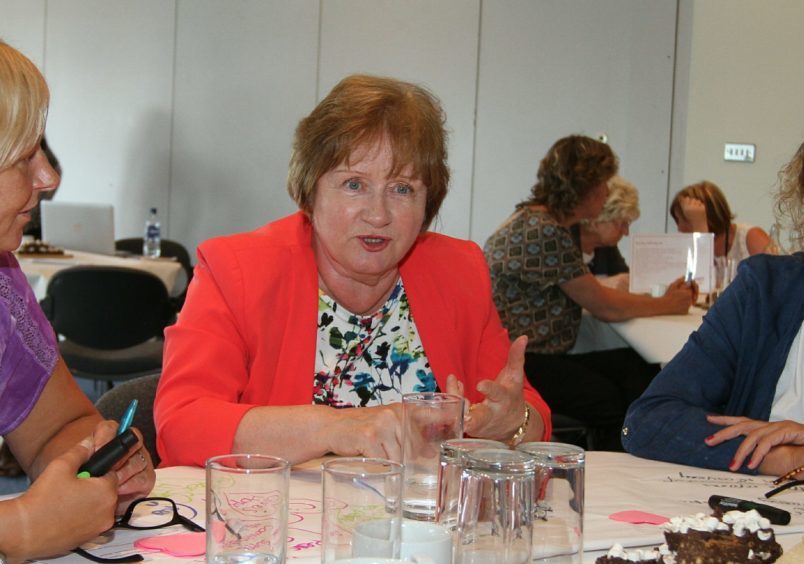 Health chiefs have blamed staff shortages for Tayside having the worst record in Scotland for treating youngsters with mental health problems within time.
Nearly 60% of those who began treatment at the area's children and adolescent mental health services (CAMHS) in the first quarter of this year had waited more than 18 weeks, according to Scottish Government figures published on Tuesday.
In Fife, the proportion was just under a third (32.3%) – but four young people in the kingdom had to wait more than a year for help.
The figures for the country as a whole were branded a "national disgrace" by the Scottish Children's Services Coalition (SCSC).
Health bosses in Tayside insist that those with the most urgent referrals are seen within five days.
The legal target is for at least nine out of 10 young people starting CAMHS treatment within 18 weeks of referral.
Alex Cole-Hamilton, for the Scottish Liberal Democrats, said: "The failure of ministers to improve mental health services is having a devastating impact on young people and their families.
"At that age, waiting over a year for the help you desperately need must feel like a lifetime.
"Staff are working around the clock but they aren't getting anywhere near the support and resources they need."
A spokesman for SCSC, which represents care providers for vulnerable children, called for more to be done to prevent psychological problems arising in the first place.
"These latest waiting time figures demonstrate that we are continuing to fail many of our children and young people with mental health problems, a national disgrace," the spokesman added.
A spokeswoman for NHS Tayside said that like other Scottish health boards it was facing a "national shortage of trained staff in a number of psychological specialties", including consultants.
"Regrettably, this has meant a longer wait for some patients," the spokeswoman said.
"However, patients should be reassured that all urgent referrals to the CAMHS service are seen within five days.
"We continue to actively recruit to a number of posts within the psychological services in our efforts to reduce waiting times."
Mental health minister Maureen Watt said the Scottish Government had increased CAMHS staffing by 69%.
"While the average wait for treatment is 10 weeks, many boards must improve their performance and I will continue to meet with those boards which fall short of our expectations," she said.
"Our mental health strategy is investing £150 million into services over five years to help reshape how services are delivered for the benefit of patients."
It also emerged in the government data that Tayside patients had the longest average wait for psychological therapies at 16 weeks in the period between January and March.
That compares with nine weeks in Fife and seven across Scotland.