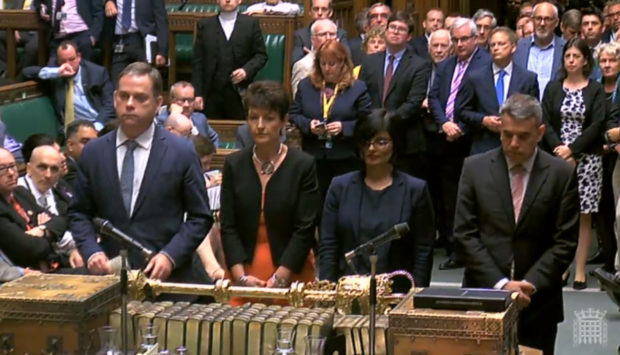 The UK Government "railroaded" its Holyrood "power grab" through
the Commons last night without a debate.
SNP ministers branded it a "dark day for devolution" that Scots MPs were deprived of challenging the EU Withdrawal Bill's restrictions on the Scottish Parliament.
It will be the first Westminster bill covering devolved areas to have been pushed through without the consent of the Scottish Parliament, which it withheld in a vote last month.
Michael Russell, Scotland's Brexit Secretary, said: "The fact that they railroaded this measure through with no time for speeches from anyone other than the UK Government minister shows utter contempt for Scottish democracy.
"This is a dark day for devolution."
The UK Government says 24 of the 153 repatriated powers covering devolved areas must initially be run from Westminster, while common rules are drawn up to protect the British internal market.
Scottish Secretary David Mundell said: "We have made strenuous efforts during a year of negotiations to reach agreement with the Scottish and Welsh governments.
"We are disappointed the Scottish Government did not support it, as the Welsh Government has done."