SNP MPs have stormed out of Prime Minister's Questions in protest against the UK Government's "power grab".
In an extraordinary stand-off with the Speaker, the Nationalists' leader in Westminster Ian Blackford was expelled for refusing to sit down as he tried to force a vote during the middle of the Commons weekly showpiece.
The SNP benches then cleared the chamber, as Tory and Nationalist MPs exchanged taunts and gestures.
Mr Blackford demanded an immediate vote in the House on sitting in private after the Conservative Government last night pushed through restrictions on the powers of the Scottish Parliament without debate.
Speaking after the walk out, Mr Blackford said: "I called for the House to sit in private – using parliament's own procedures to ensure Scotland's voice is heard on Brexit.
"Proceedings on the EU Withdrawal Bill last night were a democratic outrage and the Scottish Parliament must be respected.
"The Prime Minister gave a commitment that she would treat Scotland as part of a 'union of equals'. Yet last night she pressed ahead with a power-grab in direct opposition to Scotland's elected Parliament.
"We hear from the Prime Minister about respecting devolution. But the Prime Minister has ignored Scotland.
"The Tories haven't won a democratic mandate from the people of Scotland for over 60 years, yet they press on to claw back powers from Holyrood without consent. Their respect for Scotland is skin-deep at best.
"History will remember this defining moment when the UK Parliament chose to reject devolution. This will haunt the Scottish Tories for a generation."
Scottish Conservative MP Kirstene Hair, who represents Angus, said the "rehearsed" stunt by the SNP showed they cared "more about headlines than actually achieving anything for Scotland".
https://twitter.com/rosscolquhoun/status/1006871965972525062
"They are the masters of manufactured grievance and the people of Scotland are sick of it," she said.
"The SNP have played games with the constitution, played games with Brexit and now are playing games with Parliament. It is a joke."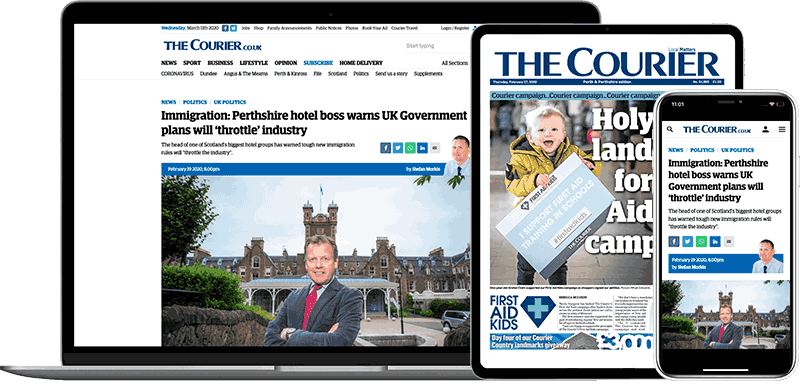 Help support quality local journalism … become a digital subscriber to The Courier
For as little as £5.99 a month you can access all of our content, including Premium articles.
Subscribe