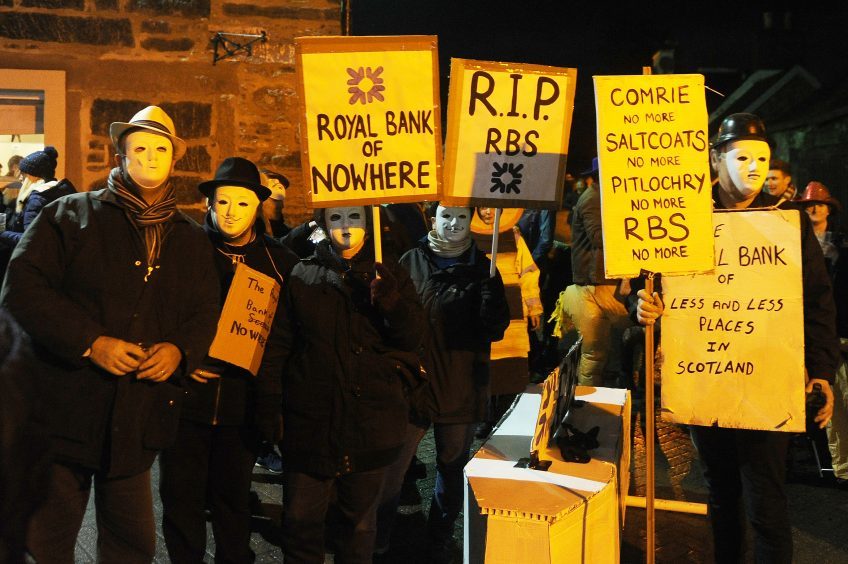 A review of at-risk RBS branches should be shelved so the impact of years of bank closures can be fully investigated, say MSPs.
Comrie in Perthshire was one of 10 branches given a stay of execution during the latest cull by the taxpayer-owned bank, so that footfall can be independently examined.
Holyrood's economy committee issued the call for a wider assessment in a highly critical report into the way banks have overseen the closure of more than half of the country's banks since 2010.
A handful of RBS branches were given a reprieve amid furore over the closure of 62 branches north of the border.
The bank appointed accountancy firm Johnston Carmichael to decide by September whether the 10 closures should go ahead as planned.
But the economy committee demanded the review is abandoned, adding:  "Ultimately, the committee believes that these branch closures should be put on hold or cancelled, to allow a full and proper study to be done of the impact of the scale of closures across Scotland and proposals to be put in place to provide proper, workable alternatives."
The RBS branches that have closed this year in Tayside and Fife are Montrose, Pitlochry, Aberfeldy , Dundee Stobswell and Perth South Street.
The Courier launched its Save Our Banks campaign last year, fearing the impact on society's most vulnerable people and hard-up small businesses.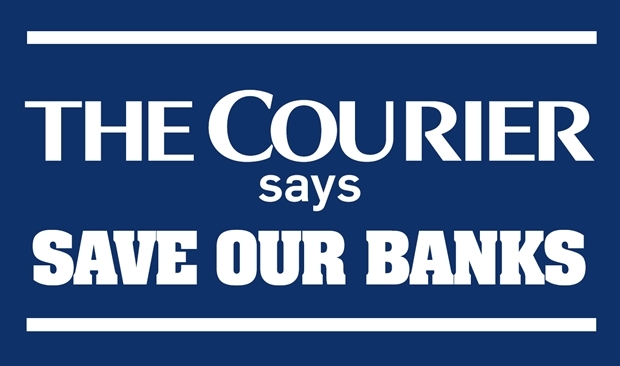 Economy committee convener Gordon Lindhurst said: "After hearing from a wide range of people during the course of the committee inquiry, we are in no doubt that the loss of branches has had a negative impact on communities and businesses across Scotland.
"People told us that they feel abandoned by the banks following branch closures with alternatives offered by the banks often not meeting their needs. It is vital that people have access to cash and face-to-face banking services.
In the report, MSPs found the banks had refused to engage properly with customers and recommended they should be forced to consult communities before they decide to remove a branch, rather than afterwards.
Committee members also "questioned the adequacy" of alternative services put forward by banks, such as "community bankers" and mobile banks, for many customers, particularly vulnerable people.