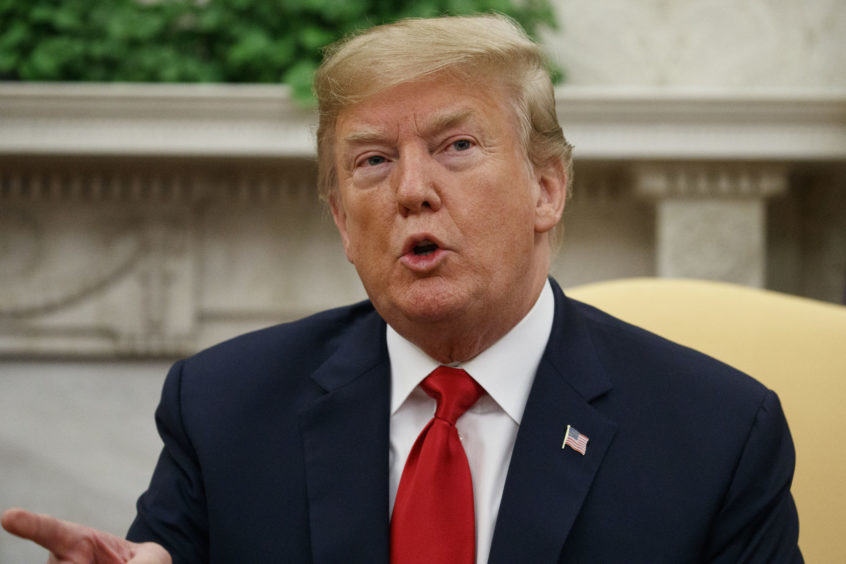 Theresa May has revealed that Donald Trump wanted her to sue the EU rather than negotiate the UK's departure.
The US President said on Friday he had offered the Prime Minister a solution, but that she found it too "brutal".
Asked what that advice was on the Andrew Marr Show, Mrs May said: "He told me I should sue the EU. Not go into negotiation, sue them."
She added: "What the president also said at that press conference was 'Don't walk away. Don't walk away from the negotiations. Then you're stuck."
The PM made clear she rejected taking legal action against the bloc, by telling Mr Marr that "actually we're going into negotiations with them".
In a series of embarrassing interventions for Mrs May surrounding his UK visit, the President suggested that Brits are not getting "what they voted for" with the new Brexit policy.
He also told The Sun it would "probably kill off" a US-UK trade deal, but he made contrasting comments just hours later.
Mr Trump was asked at a joint press conference on Friday said he had offered his help to Mrs May for the Brussels negotiations, but stopped short of saying what that was.
"I did give her advice," he told a press conference at Chequers.
"I think maybe she found it too brutal!"
He added: "I can fully understand why should thought it was a bit tough and maybe someday she'll do that. She might very well do what I suggested."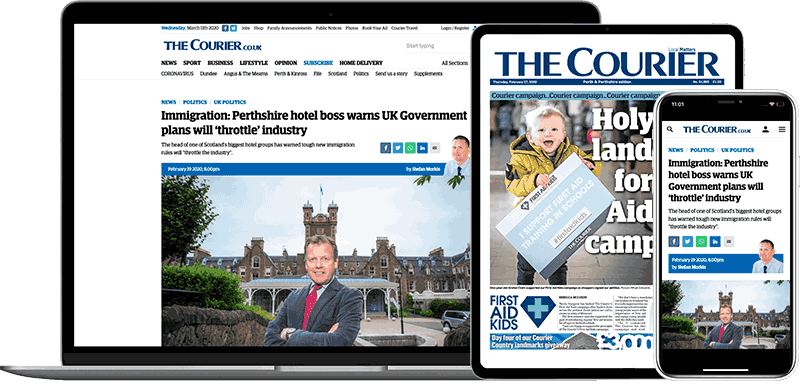 Help support quality local journalism … become a digital subscriber to The Courier
For as little as £5.99 a month you can access all of our content, including Premium articles.
Subscribe