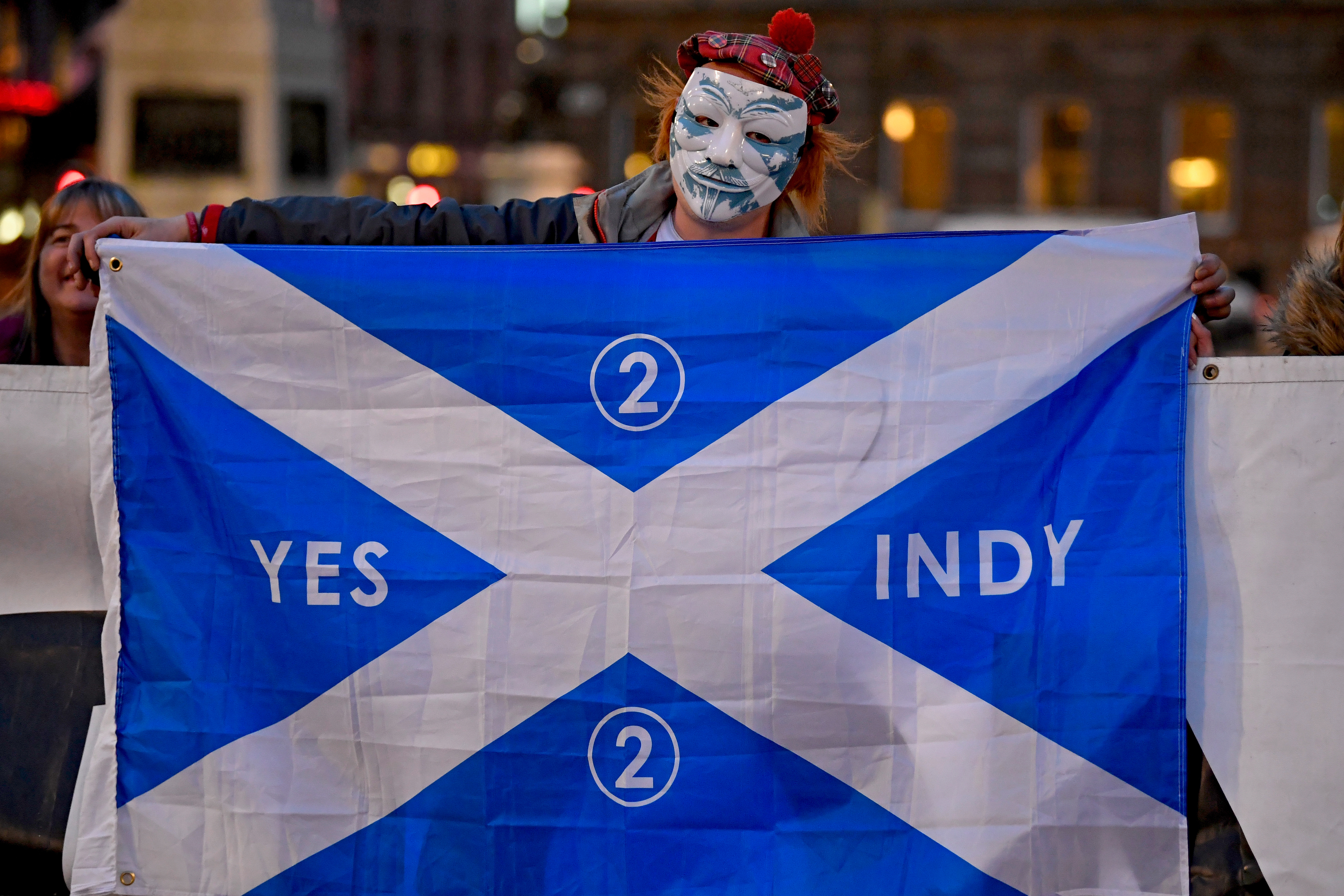 An SNP MP has demanded a second independence referendum be held within a year after Theresa May avoided a damaging Commons defeat that would have seen the UK stay in a European customs union.
MPs voted with the Government by 307 to 301 against a bid that would have obliged the Prime Minister to pursue a customs union with Brussels if there is no trade agreement by January 21.
That amendment would have tied Mrs May's hands into going for a deal that could destroy Britain's ability to strike trade deals with third countries – a position that is unacceptable to powerful Tory Brexiteers.
Following the vote, Angus MacNeil, one of the longest serving Nationalist MPs, said the Scottish Government has "no option" but to hold a second independence referendum within a year.
Scottish Conservative MP John Lamont called the intervention "as predictable as it is pathetic".
It was reported that Tory chief whips threatened Europhile Tories with a general election if they voted for the new customs strategy, which if polls are correct, would put Jeremy Corbyn in Downing Street.
The UK Government did suffer a defeat on medicines regulation after a substantial rebellion of pro-EU Tories.
Their amendment requires Tory ministers to make it a negotiating objective in talks with Brussels to secure continued UK participation in the EU medicines regulatory network partnership involving the European Medicines Agency.
Pro-EU Labour MP Chuka Umunna said he was "delighted" that the Government has suffered a defeat over post-Brexit medicines regulations.
"There was at least something of a show of strength in the face of Brextremists," he said.
But after the ministers narrowly avoided defeat over the customs union, Mr Umunna hit out at Labour Brexiteers who had helped Theresa May avoid a humiliating reverse.
"It's very disappointing and our communities will question why Labour MPs are jeopardising jobs," he said.
Fife MP Lesley Laird, who is shadow Scottish Secretary for Labour, criticised the 13 Scottish Tory MPs, most of whom backed Remain, for being Mrs May's "lobby fodder".
"The vote was lost by four," she said. "The fact that they have no backbone and are unwilling to do what's in the best interests of the country tells you everything you need to know."
Meanwhile, the SNP and Scottish Labour accused each other of failing to give Scotland a voice in the negotiations by abstaining from voting on each other's changes to the bill.
An SNP amendment demanding any new trade regulations have the consent of ministers from devolved parts of the UK was defeated in the Commons.