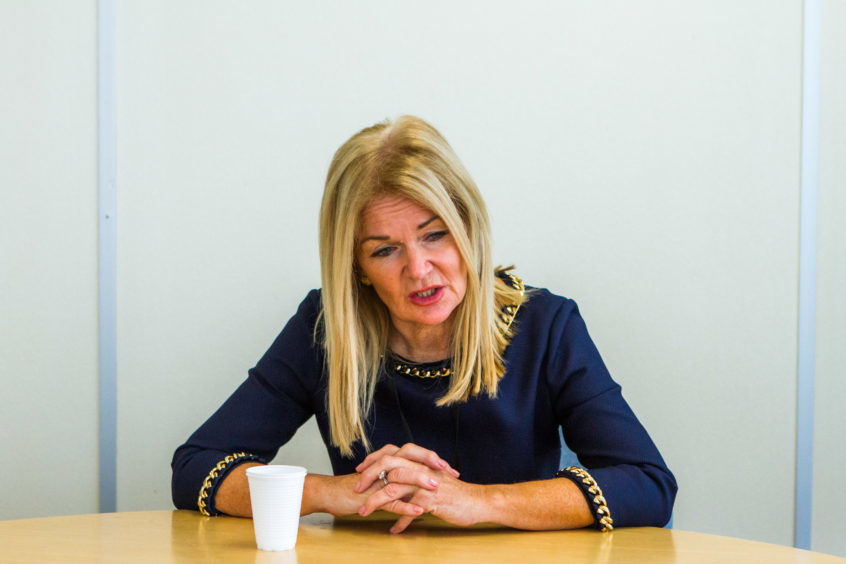 The former chief executive of NHS Tayside was given a £90,000 pay-off, The Courier understands.
Lesley McLay quit her role following a series of financial scandals at the Dundee-based organisation.
The value of her exit package has been the subject of widespread speculation, with the health board denying claims this week that the deal was worth more than £300,000.
A source with knowledge of the payments said the actual sum was £90,000.
Of that, £64,000 was for six months' full pay post-departure, with £19,000 for pension contributions and £7,000 for unused annual leave, The Courier had been told.
Earlier this week, the convener of a Holyrood committee Jenny Marra, the Labour MSP, reported the figure to be in excess of £300,000.
A spokeswoman for the health board said last night: "NHS Tayside chairman John Brown has today written to Jenny Marra in her capacity as convener of the public audit and post-legislative scrutiny committee to provide details of the payments issued to former chief executive Ms Lesley McLay on the termination of her employment at the board."
"As stated on Monday, August 6, the payments are legal and contractual entitlements and no additional payments have or will be made by NHS Tayside."
The Auditor General has said she will look at any severance deal as part of planned audit work on NHS Tayside and will report the details publicly.
Former nurse Ms McLay, who was earning £125,000 a year as chief executive, was at the helm of NHS Tayside at a time when the board suffered a series of cash crises.
NHS Tayside rejects claims that former CEO Lesley McLay was given large pay-off
It is set to owe £45 million to the Scottish Government from bail-out loans required because the organisation could not break even.
The board needs to make £50m of savings this year alone if it is to balance the books for 2018/19 and avoid having to take more brokerage.
It emerged this year that £2.7m of charity donations to the NHS Tayside's endowment fund were used to cover general expenditure.
Earlier, it was revealed that digital healthcare funds were used to make the board's financial position look better than it really was.
In an earlier statement NHS Tayside said  the £300,000-plus figure for Ms McLay's exit deal was "categorically untrue".
It added: "As with any NHS Tayside employee, Ms McLay received what she was contractually entitled to and nothing more upon leaving the organisation."