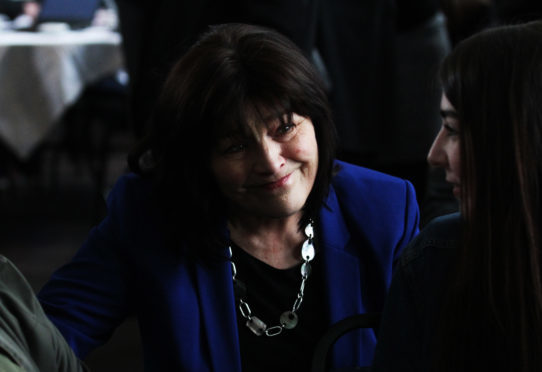 The Scottish Government has sought to quash speculation that NHS Tayside will be merged with neighbouring boards by insisting it has not even been discussed with them.
Health Secretary Jeane Freeman said there has been "no communication" between the SNP administration and NHS Grampian, Highland or Tayside on calls for them to join forces.
But she did say there would be closer working relationships between the three, including "regional planning and development of services".
Former health secretary Alex Neil suggested in April that the number of Scotland's boards should be reduced from 14 to three in the wake of the financial scandals engulfing Tayside.
Last month reports suggested that Tayside, Grampian and Highland were in talks about the possibility of merging, with pending chief executive vacancies providing an opportunity to cut costs.
Ms Freeman has previously said there are no plans for this to happen, but has now gone further by insisting the prospect has not even been raised with the health boards.
Replying to a question from Tory MSP Jamie Halcro Johnston about any communications about merging, Ms Freeman said: "There has been no communication between Scottish Government and NHS Grampian, Highland or Tayside on proposals to merge their boards.
"We have no intention to reduce the number of health boards.
"Our focus is on strengthening collaborative working between NHS Boards and their partners through the regional planning and development of services.
"Each individual health board will retain final sign off on any proposals stemming from regional planning."
Mr Halcro Johnston queried how the issue had not been raised at all with health boards.
"Given the intense interest in this decision, it is surely an oversight that this decision hasn't been communicated at all to the health boards in question," he said.
"Most importantly, the SNP must halt their centralisation agenda and ensure that all of rural Scotland has access to the highest quality healthcare."