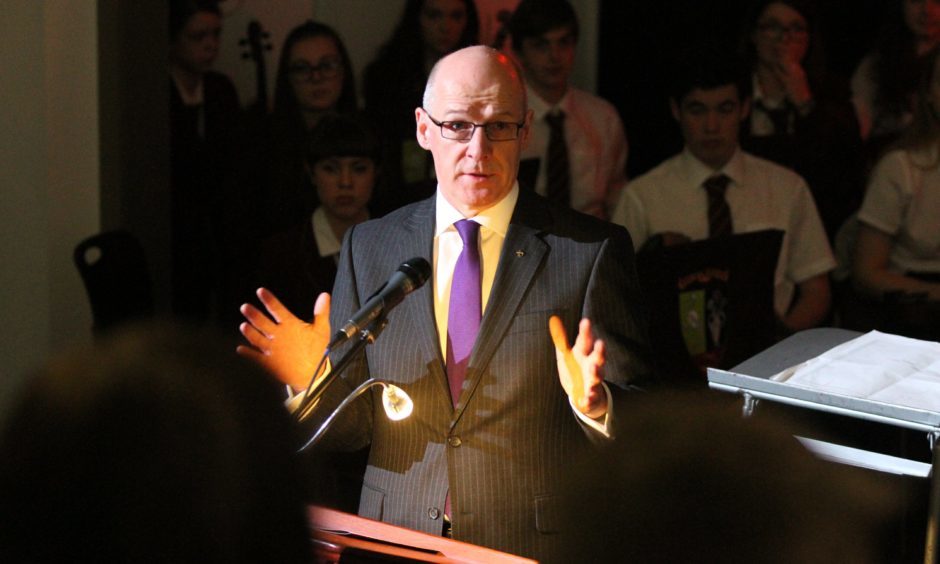 Authorities are attempting to fix safety concerns about a school networking app months after they were first warned of problems.
Education Scotland is seeking an external firm to provide a "safeguarding product" for the Glow digital learning platform to "monitor and alert on the activity, interaction and behaviour of users".
It comes after The Courier revealed in June how education bosses signed off on the rollout of networking tool Yammer on the platform, despite knowing it was vulnerable to inappropriate content and individuals looking to find children and "do them harm".
Education Secretary John Swinney was made aware of pornographic imagery circulating on the service in April but decided against restricting access, despite also being warned existing safeguards were "not hugely effective".
Access was finally locked down two months later after the Perthshire MSP was made aware of further breaches in which a graphic horror image and an individual professing to be a paedophile were able to evade image and keyword controls.
The new safety tool will look to better deal with these issues but Scottish Labour's education spokesman Iain Gray insisted Mr Swinney has "very serious questions to answer over how he handled this scandal".
He said: "It appears the Education Secretary did not act when told that a pornographic image had been uploaded and viewed on the Yammer app, and is only now trying to make this software safe for our children.
"The whole process gives the impression of a government completely complacent about the risks involved with this app."
Teachers 'silenced' over security concerns on school social networking app Yammer
The successful contract holder will provide "live keyword search, behavioural analysis, child safeguarding, artificial intelligence, reporting, alerting, image recognition, meta data search and deep learning".
The winning firm will be tasked with providing a product that is able to monitor content in schools and at home after bosses were forced to order a full password reset when it emerged children had been encouraged to share log-in credentials with their parents.
The contract notice is not expected to be published until early September and opposition parties have called on Mr Swinney to guarantee Yammer will not be reinstated until after this date.
Scottish Conservative education spokeswoman Liz Smith said precautions "should have been in place from the very start".
She added: "It should not have taken repeated media coverage to force the SNP government into action.
"Parents and pupils will now need assurances that this technology will not be relaunched until the security of young people can be guaranteed."
Nicola Sturgeon pledges "proper review" into security fears on school social networking app Yammer
A Scottish Government spokesman said: "Education Scotland already has safeguarding mechanisms in place for relevant social media platforms, including Yammer, and the deputy first minister expects these to be constantly reviewed to ensure that they are as robust and effective as possible."
An Education Scotland spokeswoman said: "a review of Yammer and Glow had been scheduled for this summer and was brought forward due to concerns raised over inappropriate content.
"We already have safeguarding mechanisms in place, including a function to report a concern and reactive monitoring of content. The Prior Information Notice we have issued is designed to investigate what products exist which may help enhance and complement our current safeguarding activities.
"The Yammer service remains unavailable to learners. No decisions about its reinstatement will be made until the review has been completed and recommendations made to the Deputy First Minister for his approval."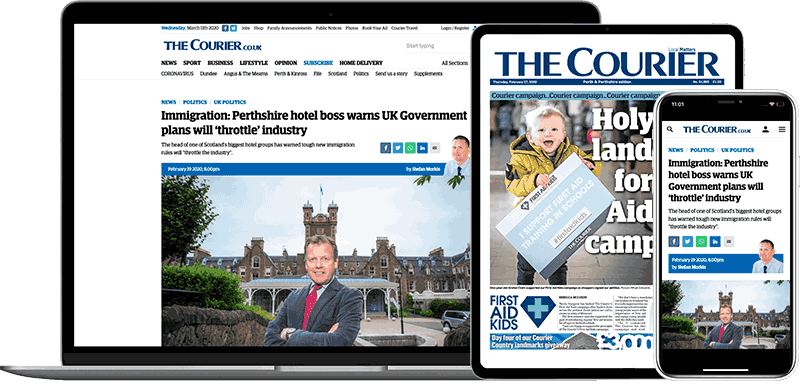 Help support quality local journalism … become a digital subscriber to The Courier
For as little as £5.99 a month you can access all of our content, including Premium articles.
Subscribe