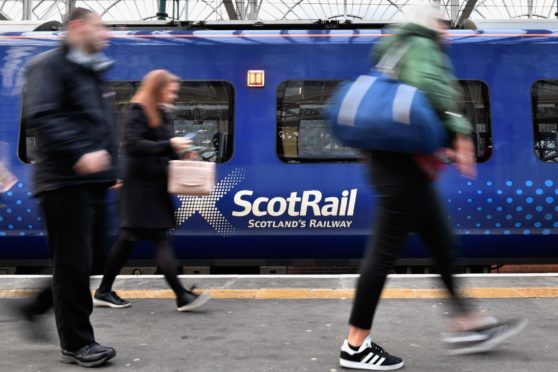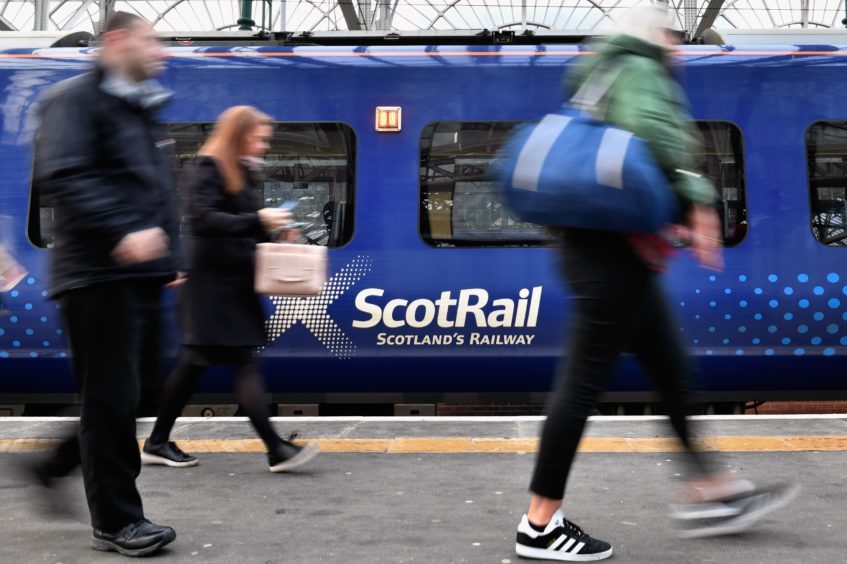 Rail users are being encouraged to fight back on price hikes with a booking trick that can save Dundee commuters £17 a day.
Passengers across Scotland were told last week they face rises of 3.2% on many fares next year.
It will compound the misery for Tayside travellers who already pay a premium for a service often mired in cancellations and delays.
They are being urged to push back on the increases with "split ticketing", where customers can get cheaper rates by getting several tickets for a journey.
Analysis by The Courier found passengers from Dundee to the three biggest cities in Scotland can save cash by using the booking method, which has been backed by Labour and consumer groups.
Colin Smyth, for Scottish Labour, said: "With fares already so expensive – and set to rise again substantially in January – no one can blame passengers for using this loophole to save almost £20 a day.
"There's no clearer way to show ScotRail that you are sick and tired of their rip-off prices for substandard services than by paying them as little as possible."
Mr Smyth said that only Labour is campaigning for a publicly-owned railway that will better serve the population.
Under split-ticketing, instead of buying a fare for the whole journey, passengers can pay less by getting several tickets for the constituent parts of the route, while travelling on the same train.
Commuters from Dundee to Glasgow on the 08.54 train can pay £28.40 return instead of £45.50 by buying tickets for Dundee to Perth and then Perth to Glasgow.
There is a saving of £11.30 to be had through splitting the journey to Aberdeen via Stonehaven.
Megan French, from moneysavingexpert.com, said there is cash to be saved by splitting up tickets for a journey.
"It's completely illogical but buying a ticket from A to B and then B to C can sometimes be cheaper than just buying a ticket from A to C – even though you're travelling on the same train," she said.
"You just need to make sure the train calls at all the stations you buy the tickets for.
"While you can manually search for these split tickets, there are websites such as TrainSplit which will do it for you.
"It's also worth checking if there are any other savings you can make, such as travelling off-peak, using a railcard or checking if two singles beat the cost of a return."
A ScotRail spokesman confirmed the practice is legitimate.
"We encourage all customers to buy their ticket before boarding the train, wherever possible, to ensure that they can benefit from the best value tickets," the spokesman said.
"Combinations of fares can be used for a journey, provided that they are valid on the trains being taken."
Meanwhile, it was revealed on Sunday that the 4.34pm service from Edinburgh to Perth is the most overcrowded.
There were 234 passengers on a train with seating and standing capacity for 172 during a spot check of services in Scotland, The Sun reported.
The Courier has been campaigning against the "Tay Tax", which has seen passengers north of the river paying disproportionately more for travel to the central belt than their peers further south.
It emerged last week that rail passengers on eight key routes in Tayside and Fife will pay up to £174 extra for their season tickets from January next year.
The rises for regulated fares have been set at 3.2%, which is the rate of inflation according to one measure.