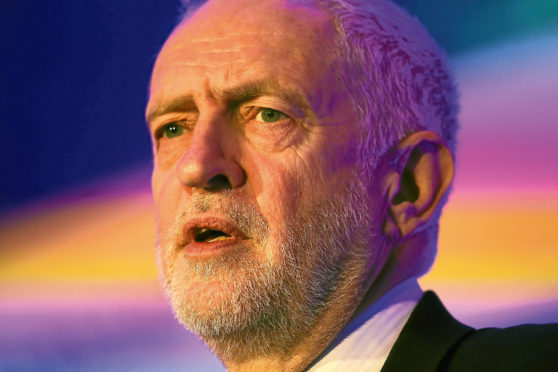 Jeremy Corbyn has pledged an "industrial renaissance" in Scotland to save firms like BiFab.
The Labour leader wants more public contracts to be awarded to domestic companies rather than being "farmed out overseas".
Ahead of his four-day visit north of the border, he said his "build it in Britain" campaign and a green industrial strategy would help the beleaguered engineering firm, which has mothballed its yards in Fife and Lewis because of a lack of orders.
Mr Corbyn said: "The next Labour government will reprogramme the economy to deliver an industrial renaissance for Scotland.
"The Tories have overseen the decline of our industries and farmed out major public contracts overseas which could have supported jobs at home.
"Meanwhile, the SNP Government has not done nearly enough to grow Scotland's industrial base or the green economy.
"A lack of support for manufacturing is sucking the dynamism out of our economy, pay from the pockets of workers and any hope of secure well-paid jobs from a generation of our young people.
"Labour will use the public sector's enormous buying power to support workers and industries by buying in Britain whenever possible.
"We will boost Scottish manufacturing, which will support jobs and living standards in the wider economy, strengthen our capacity to export, and expand our tax base."
Mr Corbyn wants to capitalise on Brexit by scrapping state aid rules that lead to government contracts being given to overseas companies.
That is believed to be a key reason why Labour has refused to back staying in the European single market, which has angered many of the party's voters.
Ian Blackford, the SNP's Westminster leader, accused Mr Corbyn of a "total betrayal" by supporting a "jobs-destroying Tory hard Brexit".
"Jeremy Corbyn's fantasy claims on the economy are simply not credible while Labour continue to back the Tories' reckless hard Brexit plans," he said.
Mr Blackford added: "Instead of backing the Tories once again, Labour must finally join the SNP in fighting to protect our crucial membership of the EU single market and customs union. That is the only way to safeguard prosperity and avoid an economic crisis."