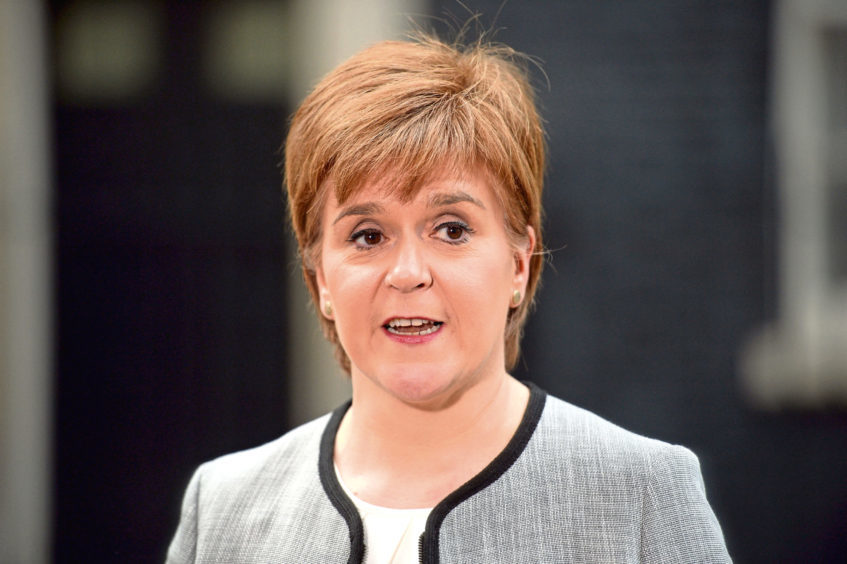 The Dundee unit of Scotland's major trauma network will launch in November, Nicola Sturgeon is to announce today.
Ministers said earlier this year that the Ninewells centre would be operational in the autumn.
The SNP leader is to reveal the opening date in her programme for government this afternoon, which lays out her plans for new laws and policies in the coming year.
Dundee will host one of four connected centres that will deal with the worst injuries suffered in Scotland. Aberdeen will go live next month under the plans.
The Scottish Government announced four years ago that the major trauma network would be up-and-running from 2016.
This year Ms Sturgeon has promised 12 new bills in the programme for government, which she says will make the programme the "most ambitious schools, hospitals and transport investment the country has ever seen".
It comes amid one of the most tumultuous periods Ms Sturgeon has faced as SNP leader, with her party at risk of division over the Alex Salmond allegations.
Mr Salmond is taking the Scottish Government to court over its handling of sexual harassment complaints made against him. The former first minister denies harassing anyone.
The First Minister has promised the 2018/19 programme will contain "major announcements" related to health, the economy and social security and build on the progress in tackling inequalities.
She added: "Of course we cannot ignore the fact that Brexit puts all of our progress at risk, with uncertainty being made worse by the Tories' blundering and the prospect of a no-deal outcome."
Scottish Conservative deputy leader Jackson Carlaw accused the FM of "getting her excuses in early".
"It sounds like Nicola Sturgeon has already begun blaming Brexit for all her SNP government's inevitable failings, before it's even happened," he said.
Scottish Labour leader Richard Leonard said Ms Sturgeon was "content to offer the people of Scotland nothing but austerity".
"The SNP is not standing up for Scotland when it cuts teacher numbers, oversees soaring waiting times and sits on its hands rather than tackle our housing crisis and broken economy," he said.