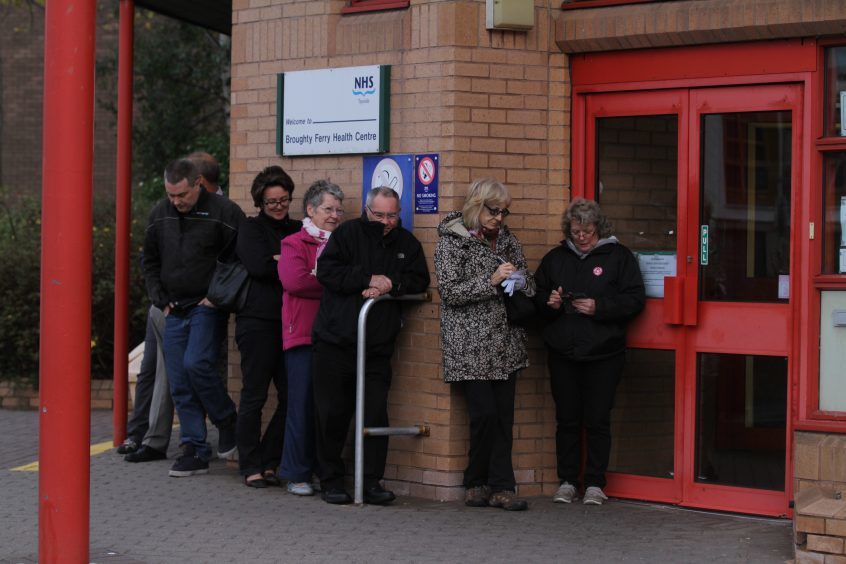 The GP crisis has been "like a car crash in slow motion" but could still take more than five years to resolve, says a leading doctor.
Dr Andrew Buist, who is the new chairman of the British Medical Association's GP committee in Scotland, warns of more emergency takeovers of Tayside and Fife health centres.
The Blairgowrie partner said governments have been too slow to react amid years of under-funding, though the new GP contract and extra cash promised for primary care offer hope.
Maryfield is the latest practice to be taken over by NHS Tayside because of a lack of GPs, following in the footsteps of Lochee and Brechin.
Lochgelly was left with one full-time GP covering 3,600 patients this summer, as staff across Fife told an MSP that the recruitment crisis had already spread to nurses and other trained surgery staff.
Dr Buist, a senior partner at Ardblair Medical Practice, said the problems in general practice have "not happened overnight".
"This has been coming like a car crash in slow motion," he told The Courier.
"This has been coming for probably 10 years and because it's a multi-factorial problem it needs multi-factorial solutions. And because it's taken a long time to develop, the turning around we will be measuring in years."
Asked if there will be more surgeries going under, Dr Buist said: "I think it's likely there will be more practices giving up their contract, certainly in Scotland and possibly in Tayside, in the next few months.
"Despite the fact we know there is a crisis we have been unable so far to turn the corner.
"The new contract is six months old, it's going to take some time to get purchase because we need to get these services in place and that depends on a new workforce, which as you know is not queueing up at the labour exchange to take these jobs."
Dr Buist, who said there were warning signs of the GP crisis as early as 2006, hopes to see significant improvements by 2021.
"But I don't think it's going to be all sorted at the end of that three-year period," he T=added.
"I can see it taking longer than five years because it takes 10 years to train a GP, to take a medical student and put them through the whole process, so that's the timescale."
The Scottish Government has set a target to increase the number of GPs in Scotland by at least 800 over the next decade.
Alex Rowley, the Labour MSP in Fife, said health centre workers across the kingdom are telling him that vacancies are "no longer just about GPs in medical practices, it is the specialist nurses and all the trained staff".
Bill Bowman, for the Scottish Conservatives, said: "This car crash, as Dr Buist calls it, is down to the SNP's failures to recruit staff and support primary care."
Dr Buist also called for the dilapidated Brechin Health Centre to be replaced, which would attract more staff.
The former team doctor at St Johnstone FC said the building was not fit for purpose at the turn of the century and recalled seeing buckets collecting water leaks shortly after the health board took over in 2015.
"The physical aspect of the premises is seriously in need of replacement. I think the people of Brechin deserve better," Dr Buist said.
We asked the Scottish Government on Monday if it agrees with Dr Buist that it will be years before the recruitment crisis can be resolved; how will workforce shortages be addressed; and why there has been a delay in taking action?
They failed to respond.
In her programme for government speech on Tuesday, Ms Sturgeon said: "Over the next year, we will take forward work to implement the new GP contract, support integration of health and social care and we will invest a higher proportion of the health budget in primary, community and social care."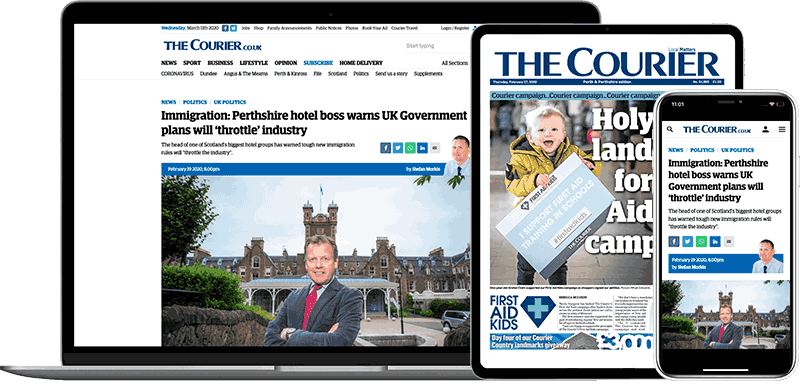 Help support quality local journalism … become a digital subscriber to The Courier
For as little as £5.99 a month you can access all of our content, including Premium articles.
Subscribe