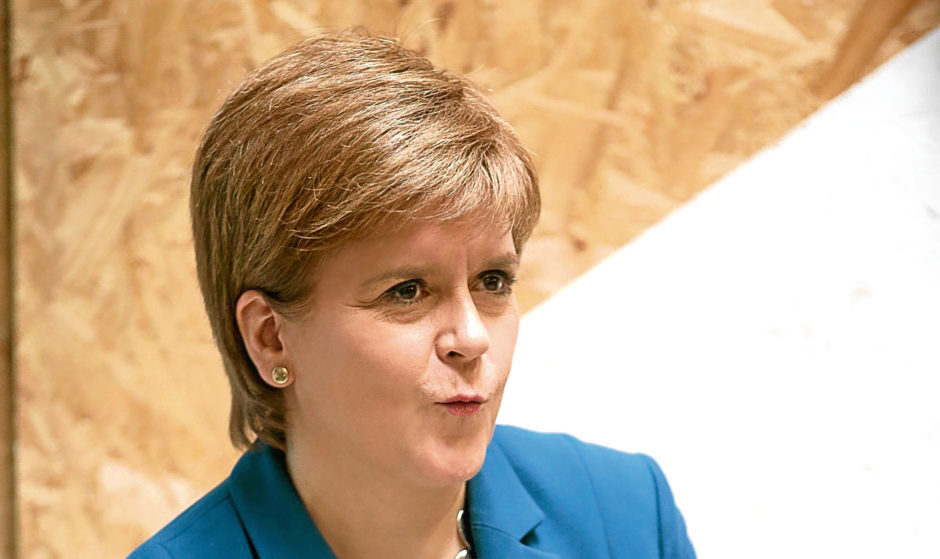 Nicola Sturgeon has promised an extra £7 billion to fund major building projects such as hospitals and schools.
Launching her government's policy plans for the coming year, the First Minister also unveiled a package to improve Scotland's mental health, backed up by a further £250 million over four years.
In the Holyrood speech, the First Minister announced a fast-tracking of the first welfare payments to be delivered by the country's new social security system, which is based in Dundee.
But opposition politicians described this year's programme for government as "light on substance".
Union leaders in Tayside have called for Dundee to get its fair share of the multi-billion pound infrastructure boon.
Huge repairs backlogs have built up in recent years at NHS Tayside, leading to calls for some of that cash to be spent on bringing facilities up to scratch.
Dougie Maguire, from Unite, said: "Any money that is genuinely coming for new building work in NHS services, clearly Tayside has got to stake a claim for a proportion of that money."
David Baxter, from Dundee EIS branch, said it is "good news" that Ms Sturgeon is talking about extra investment in school buildings.
"There has been a major refurbishment of Dundee schools over the last couple of years. I think we have got more still to go though."
The further £7bn over the next seven years will go towards rebuilding or repairing hospitals and schools, as well as investment in house building, transport infrastructure and faster broadband.
Ms Sturgeon said as well as being funded by borrowing, officials will look at collaboration with the private sector.
She described the extra cash as a "level of investment in our vital economic and social infrastructure that will protect and create jobs in the short term, and support growth and productivity in the long term".
The mental health package measures include making sure every secondary school north of the border has a counselling service and putting 80 counsellors in colleges and universities.
In her speech she also said that support is growing for independence on the back of Brexit, ahead of her update on Indyref2 plans due next month.
The FM pledged new legislation on reforming business rates, but was met with demands from CBI Scotland and the Scottish Retail Consortium that she abandons plans for a new tax for out-of-town and online firms.
Ministers will introduce 12 new bills in the coming year, Ms Sturgeon said.
But with 13 pieces of legislation still to be passed from last year Scottish Conservative leader Ruth Davidson branded the programme for government a "hangover from last year".
She added the proposals contained "plenty of well-meaning soundbites, but little of substance to transform Scotland's economy, local services or justice system for the better".