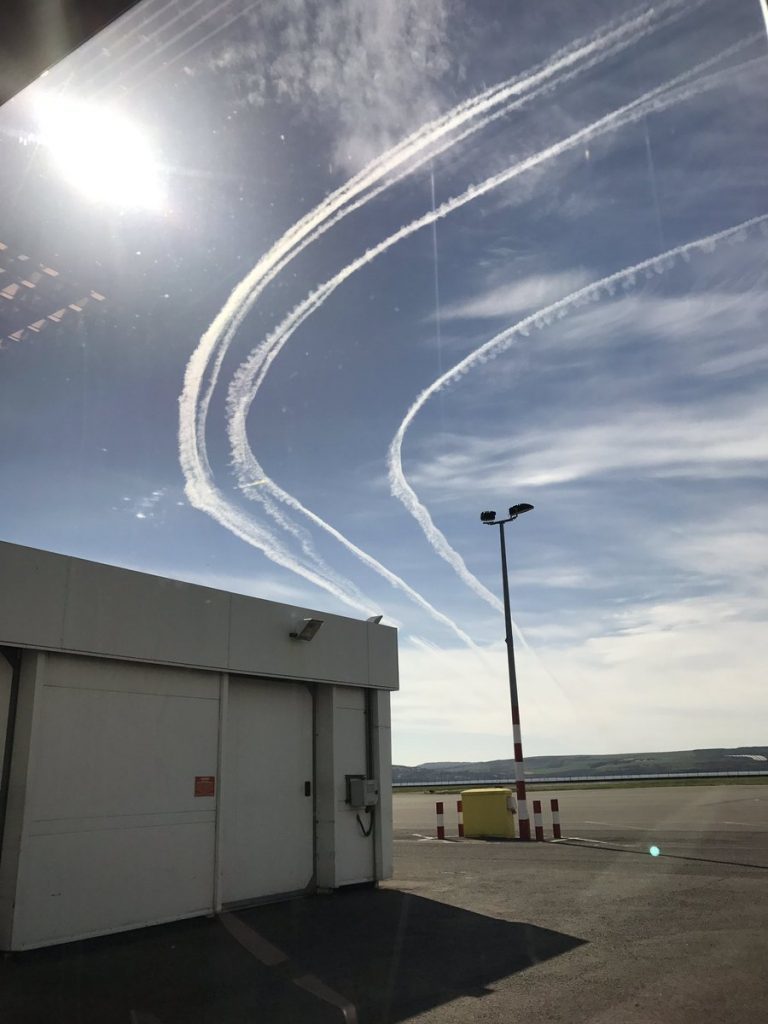 An SNP MP called for Theresa May to commit to a new Dundee to Heathrow air link within three years.
The Conservative leader responded saying they expect the third runway at the West London hub to improve connectivity within the UK.
At Prime Minister's Questions, Mrs May referred to the Tay Cities Deal, the imminent investment package for the area that could bring 15,000 jobs, as the "Deeside" deal.
Chris Law, for Dundee West, said the V&A will "drive millions of pounds into the local economy", with more cash coming through the Tay Cities Deal.
The SNP MP said improving connectivity is key to the prosperity of the region.
"Therefore, if an air link to Dundee was part of Heathrow's successful bid for the third runway, will the prime minister today express a firm commitment for the introduction of a new direct air service to Dundee by 2021 and the associated investment to secure this?"
Mrs May he is right to bring to raise both the "Deeside" deal and the opening of the V&A in Dundee.
"These are important ways in which the UK Government is working to ensure support for Scotland," she said.
"Another one is the fact that this is a government that has taken the decision to enable the third runway to go ahead at Heathrow and we do expect when that happens that we will see better connectivity within the UK."
In June, the UK Aviation Minister Elizabeth Sugg said she "absolutely" believed Dundee would get the link on the back of the third runway, which the UK Government hopes will be operational from 2026.
The Commons voted for the third runway to proceed before the summer recess.
SNP MPs abstained saying they needed more assurances about how Scotland would benefit.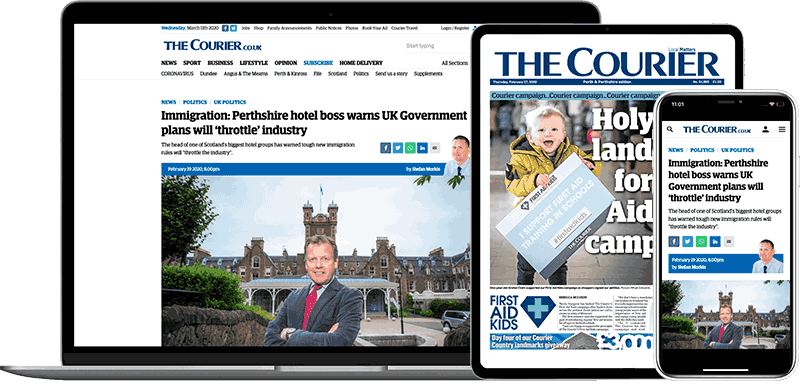 Help support quality local journalism … become a digital subscriber to The Courier
For as little as £5.99 a month you can access all of our content, including Premium articles.
Subscribe