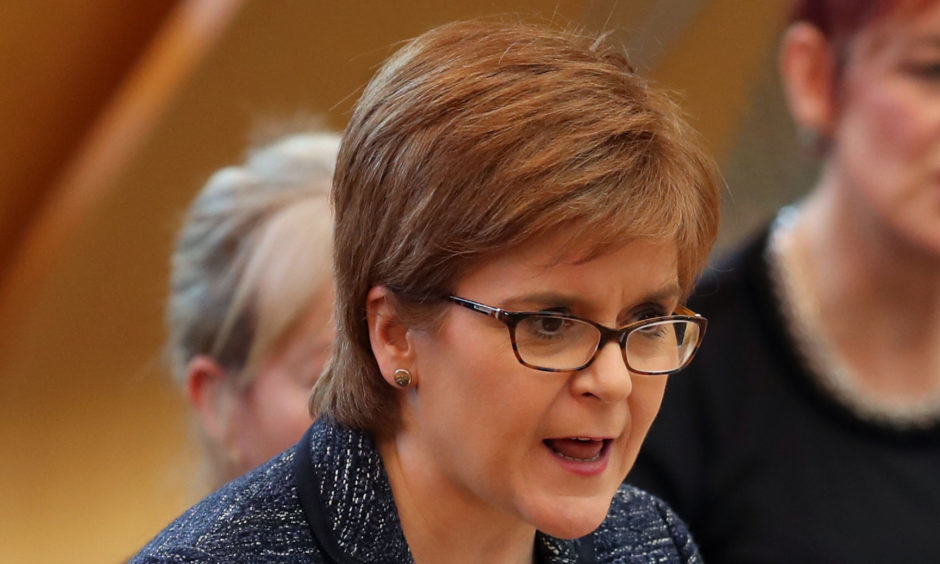 Nicola Sturgeon was forced to defend accusations that her government has failed to properly safeguard pupils on a school app.
The Yammer online tool, which is used by children and staff, was infiltrated by graphic content, The Courier revealed in the summer.
A pornographic image was uploaded to the network in April, but it took a separate incident six weeks later before the app was taken offline.
Challenging Ms Sturgeon at First Minister's Questions, Scottish Labour leader Richard Leonard called for an investigation into why the app is back online despite safeguarding technology still not being in place.
"The Deputy First Minister (John Swinney) was told about pornographic material on this app in April and the app remained online until June," the Labour MSP told Holyrood.
"The government is only now looking for a safeguarding product for Yammer, with the specification expected to be issued tomorrow at the earliest.
"So not only did the government relaunch this app without proper safeguarding, it relaunched it without knowing what proper safeguarding looks like."
First Minister Nicola Sturgeon pointed out the app is only back online for teachers and not for pupils.
"There is an investigation and a review already under way being carried out by Education Scotland," she said.
"Yammer is offline to pupils, pupils cannot currently access it and will not be able to access it until we are satisfied that those issues are resolved."
Labour said afterwards the app is online against the warnings from child safety experts and  teachers are able to access profiles of pupils outwith their school and local authority.
Yammer is a networking service that allows pupils and teachers to discuss education topics and share files.
It is managed by Glow and funded by the Scottish Government.
Education Scotland is seeking an external firm to provide a "safeguarding product" for the digital learning platform.
The Courier revealed in June that education bosses had signed off its roll-out despite know it was vulnerable to being exploited by those wishing to do children harm.
1
For as little as £5.99 a month you can access all of our content, including Premium articles.
Subscribe