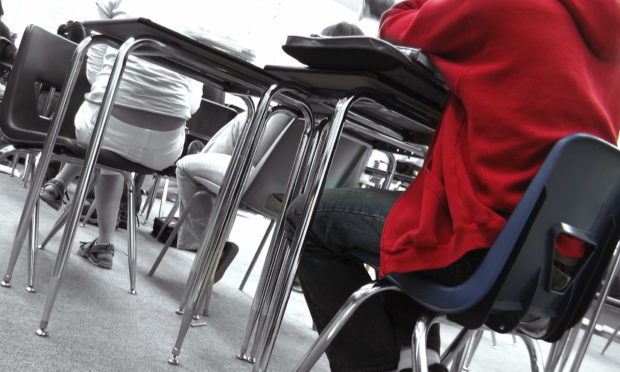 The Scottish Government faces a damaging defeat in Holyrood as opposition parties mount a bid to scrap controversial tests for five-year-olds.
A majority of MSPs are poised to back a Labour motion being lodged in the Scottish Parliament on Monday demanding that standardised assessments are dumped for P1 pupils.
Deputy First Minister John Swinney has put the tests at the heart of the SNP's attempt to close the attainment gap, which is one of the party's flagship aims in government.
Iain Gray, Scottish Labour's education spokesman, said: "These tests are driving children to tears, waste vital classroom time and provide no help to close the attainment gap.
"Labour will continue to work to build cross-party and non-party opposition to these tests.
"That is why I have lodged a motion at Holyrood this week calling from the tests to be scrapped for P1s."
The literacy and numeracy tests were introduced for pupils in P1, P4, P7 and S3 with the aim of helping teachers judge children's progress.
Teachers and unions have raised concerns about the amount of time and resources being consumed by the P1 tests when a play-based approach to learning is widely seen as more appropriate.
There have also been reports of the assessments causing stress and anxiety for pupils.
The four opposition parties in Holyrood have called for national testing at P1 to be dropped.
If all of their MSPs were to support the one-line motion from Labour, the government would be defeated.
While the result would not be binding on ministers, such as a declaration from the Scottish Parliament would be impossible to ignore.
Liz Smith, for the Scottish Conservatives, said: "The SNP's current approach risks alienating teachers in primary schools and eroding trust in the right reforms we need to see.
"Mr Swinney needs to take his fingers out of his ears and listen for once.
"Bin the P1 tests, and get on with the real task of boosting standards as children go through primary."
A Scottish Government spokesman said: "Standardised assessments are delivered as part of everyday learning and provide consistent evidence for teachers to identify the next steps in a child's learning, which is especially valuable in the early years if we are to continue to close the attainment gap.
"Our review of the first year of operation found that many teachers were pleased with the information provided, while the average P1 assessment took less than half an hour in the year.
"Enhancements and improvements this year will provide a better experience for younger pupils and extra reassurance to teachers and parents."