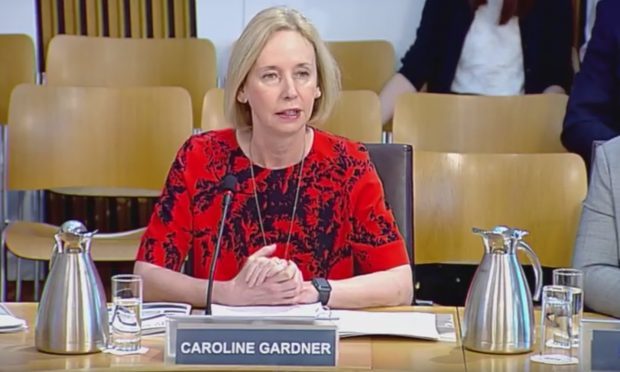 A watchdog has exposed flaws in the Scottish Government's plan to reduce waiting times for children with mental health problems.
A report into NHS services found youngsters are struggling to get the help they need under a "complex and fragmented" system that is under "significant pressure" from increasing demand.
Official figures published earlier this month showed Tayside was the worst health area in Scotland for treating young people within the 18-week target, amid record low performance nationally.
The Auditor General and Accounts Commission called for a "step change" after their joint report revealed patchy provision across the country's child and adolescent mental health services (CAMHS).
The report found the SNP administration proposes "limited" action around early intervention and prevention, adding it is "not clear" how its 2017-2027 strategy will improve the situation.
Caroline Gardner, the Auditor General, said: "The mental health system is complex and fragmented, making it difficult for children, young people and their families to get the support they need.
"Improving mental health and wellbeing is a public health priority for the Scottish Government.
"For this to happen, a step change is required in the way services respond to the needs of children and young people."
Two-thirds of children referred for treatment at CAMHS in Tayside waited more than 18 weeks for their treatment to start, according to Scottish Government figures published last week covering April to June.
The health board said they are struggling to fill vacancies in the service.
The 44-page report from the public services watchdog, which is published on Thursday, noted children have been receiving "little or no support or advice" while they are waiting.
Auditors also found it was not possible to identify total spending on CAMHS and assess the effectiveness of services.
Mental Health Minister Clare Haughey admitted that "too many children and adolescents are being let down by the current system".
She added: "I welcome Audit Scotland's report. It provides a very helpful independent and external view of the issues facing our mental health services, and reinforces many of our own conclusions and the action we are taking, supported with record levels of investment."
Labour MSP Anas Sarwar said: "This report should be a mark of shame for the SNP government. "Mental health services for children and young people have gone backwards under Nicola Sturgeon."
Annie Wells, the Scottish Conservative MSP, said: "We've had plenty of warm words from the SNP government on this, but it's now time to see these changes actually happen."
Alex Cole-Hamilton, for the Scottish Liberal Democrats, said: "Services have been neglected for so long by the Scottish Government that they are having to focus on fighting fires, rather than delivering the transformation that mental health services need."