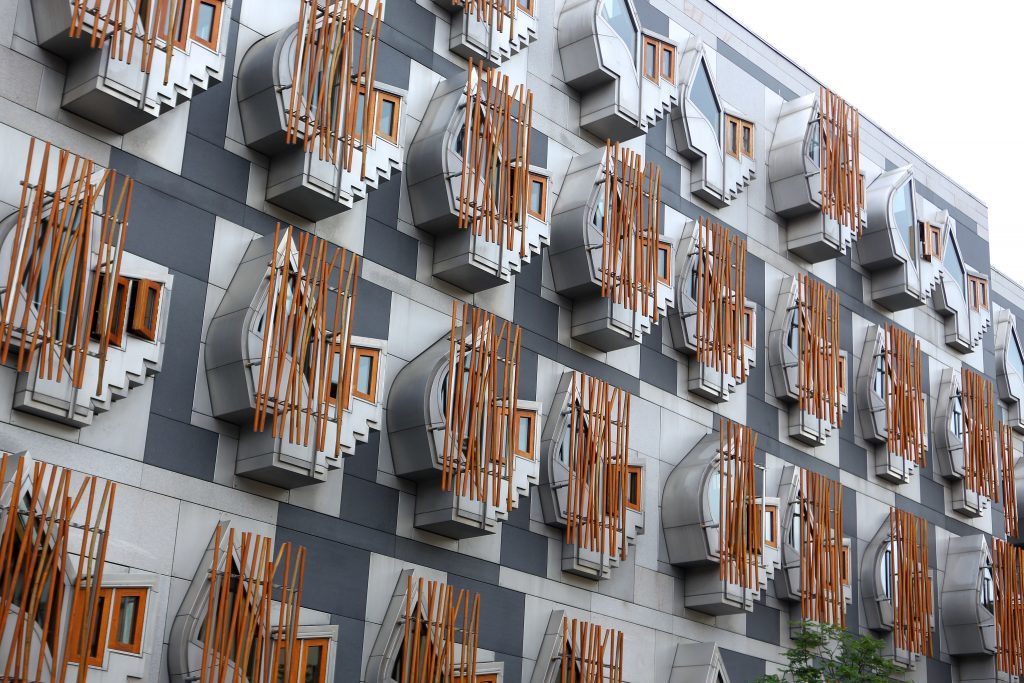 A Dundee professor says parents have "little hope" of making informed choices about schools because the vast majority fail to publish data on their curriculum and performance.
Jim Scott said just 7% of secondary schools comply with Scottish Government rules to give families access to information such as attainment levels and subject options.
His report was raised by Scottish Conservative leader Ruth Davidson during First Minister's Questions on Thursday.
In the analysis, which is due to be released next week, the honorary professor of education at Dundee University said:  "The parent who wishes to make an informed choice of school has relatively little hope of doing so."
The Education (Schools and Placing Information) (Scotland) Regulations 2012 require principals to provide comprehensive information on the curriculum they offer and how well the school performs.
Ms Davidson said after FMQs that parents are too often "left in the dark as to what's actually going on inside the school gate".
"This is just another let down from an SNP Government that has proved timid and weak in improving our schools," she said.
The First Minister retaliated in the chamber by branding the Tories "shameless opportunists" over their calls to dump P1 standardised assessments.
The SNP administration faces a Holyrood defeat in a Scottish Conservative-led vote next week on scrapping the controversial tests for 5-year-olds.
Ms Sturgeon insisted while there was a "wide range of information available to parents about the performance of schools", ministers wanted to do more.
She added: "That is why we have introduced standardised assessments to replace the assessments that were previously under way by local authorities".
She accused Ms Davidson of "breath-taking hypocrisy" as she read out part of the Tory 2016 Holyrood election manifesto, in which the party said it welcomed "the Scottish Government's recent decision to reintroduce national testing in primary schools".
Ms Sturgeon went on: "Yet I understand next week the Scottish Conservatives are going to bring forward a motion for the abolition of standardised assessments at P1. The hypocrisy on these matters is breath-taking."
She continued: "What we see from the Conservatives is that they are shameless opportunists…they care not a jot about the school children."
The literacy and numeracy tests were introduced for pupils in P1, P4, P7 and S3 with the aim of helping teachers judge a children's progress.
Teachers and unions have raised concerns about the amount of time and resource being consumed by the P1 tests when a play-based approach to learning is widely seen as more appropriate.
There have also been reports of the assessments causing stress and anxiety for pupils.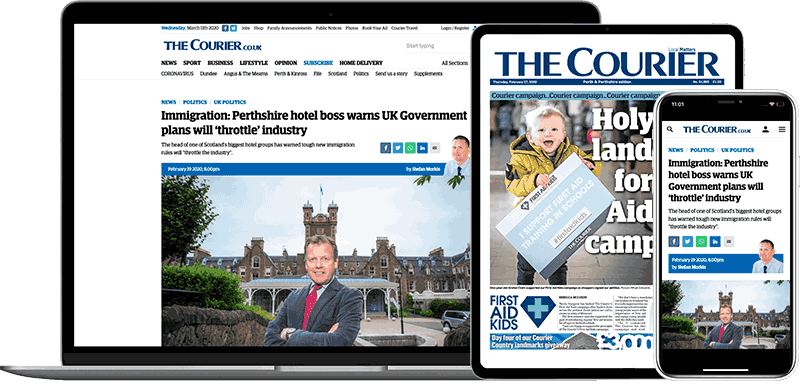 Help support quality local journalism … become a digital subscriber to The Courier
For as little as £5.99 a month you can access all of our content, including Premium articles.
Subscribe