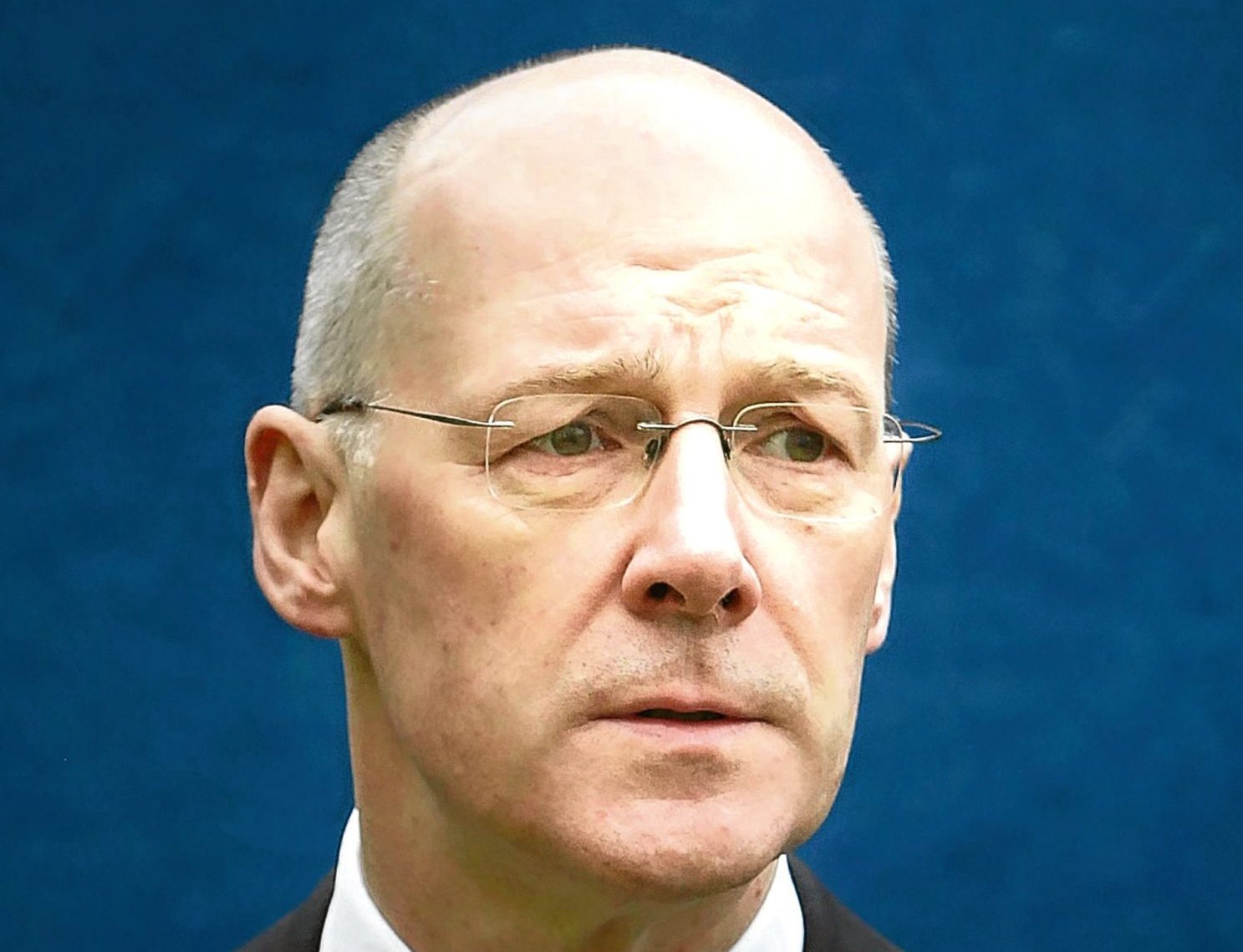 The Education Secretary told schools to continue with controversial tests after Holyrood voted to scrap them.
John Swinney responded to demands not to ignore the will of the Scottish Parliament by restating his government's belief in the assessments.
MSPs voted by 63 to 61 to end standardised assessments (SNSAs) for P1 pupils following an ill-tempered debate at Holyrood on Wednesday.
Mr Swinney said he "will consider the outcome" of the debate and make a statement to parliament in due course.
He tweeted: "The Scottish Government still believes assessment is an important part of improvement agenda and I advise schools to continue with their existing plans on SNSAs."
The defeat is a blow for the Scottish Government, which had put the tests at the heart of its core mission in power to close the attainment gap.
Richard Leonard, the Scottish Labour leader, said after the vote: "Teachers told this government that these tests were useless, ministers ignored them.
"Parents told this government that they do not trust these tests, ministers ignored them.
"The Scottish Parliament has now voted to scrap these tests and SNP ministers must not now ignore the will of Parliament.
"The government must therefore bring forward immediate plans for how it will respond to this evening's vote as a matter of urgency."
While the vote is not binding on the Scottish Government, it is difficult for ministers to ignore the expressed will of the parliament.
Teachers raised concerns about the amount of time and resource being consumed by the P1 tests when the focus should be on play-based learning, although others in the profession have supported them.
There have also been reports that the tests cause anxiety for young children.
The Scottish Conservative motion, which was supported by Holyrood, called on the SNP administration to "halt the tests in P1 and to reconsider the evidence and the whole approach to evaluating the progress of P1 pupils".
During the debate, Mr Swinney said: "Assessment is an essential part of a good education system. It is an integral part of effective teaching and learning."
He stressed there was "nothing new" about testing youngsters in their first year of school.
Mr Swinney said: "The vast majority – 29 out of 32 local authorities – were using some form of standardised assessment before the national scheme was introduced and, crucially, the majority were not just assessing P1 children, they were assessing P1 children twice during the year."
He went on: "It is absolutely vital to get as much information as possible on children's achievement as early as possible."
Liz Smith, for the Scottish Conservatives, said the SNP administration must act on the parliament's decisive vote.
"The Nationalists have ignored the evidence on this for quite some time, but they can't afford to any longer," the Perthshire MSP said.
"These tests need to be halted and the evidence re-examined."