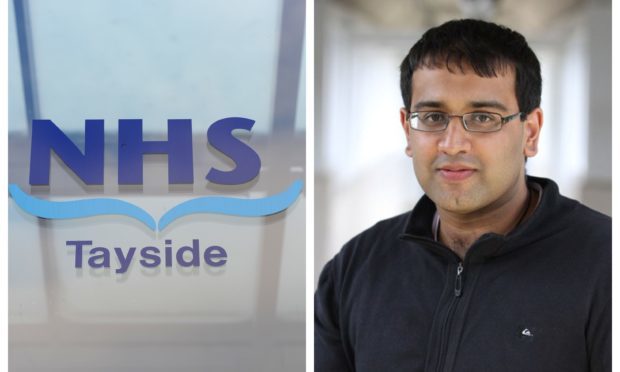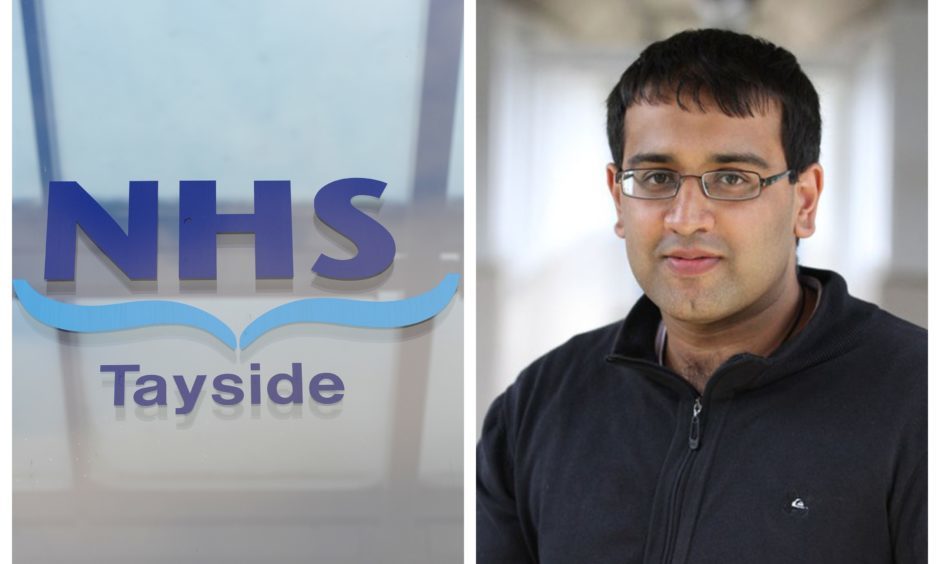 NHS Tayside faces a fresh crisis after its whistleblowing champion revealed he is quitting over the board's failure to investigate bullying.
Munwar Hussain said allegations that were brought to him by a junior doctor about the abuse of trainees were among the issues not taken seriously enough.
The suicide of a doctor in training at Ninewells is linked to the bullying culture, Mr Hussain claimed.
His concerns were raised by Labour MSP Anas Sarwar following a ministerial statement by Health Secretary Jeane Freeman in Holyrood on Thursday afternoon.
It emerged over the weekend that Mr Hussain and two other board members were standing down.
Another two non-executive members of the board have also left the board in the last few months.
Mr Sarwar told MSPs that he had seen a letter from Mr Hussain sent to the cabinet secretary explaining his reasons for leaving the board.
In that letter, the whistleblower champion revealed how he was told by an ex-doctor in training that they left the NHS due "to issues of systematic bullying and negative cliques".
Mr Hussain wrote: "Further there were claims that people were raising issues, but these were not being acted upon by managers, including allegations in the email that a previous trainee took their own life and the stress was unbearable for some."
Mr Sarwar described it as a "serious set of allegations including a claim that a trainee took their own life due to stress"
"He (Mr Hussain) goes on to say that he asked for this to be raised at a board meeting but was told that he could not.
"He attempted twice to meet the strategic director of workforce in August, but both times the meetings were cancelled.
"And he did eventually raise the matter at a staff governance committee, but felt in his words that this is 'viewed as an ongoing issue that is tolerated'."
Ms Freeman, who said she received the correspondence from Mr Hussain on September 3, insisted the matter was being properly dealt with by the health board.
"The specific allegations that were reported via that whistleblowing are currently under investigation," the SNP minister said.
"This chamber should rest assured – and I will give them my absolute assurance – that I will continue to monitor how these matters progress.
"But it is on the basis of this board responding appropriately in my opinion, to what the whistleblowing issues have been raised with them, that I have the assurance that they are being dealt with."
An NHS Tayside spokeswoman said: "Bullying in any form is never tolerated and all concerns are taken seriously, with the NHS Tayside medical director taking a lead on matters relating to doctors in training.
"We can confirm that all allegations raised in Mr Hussain's letter to the cabinet secretary are currently being investigated through the appropriate channels."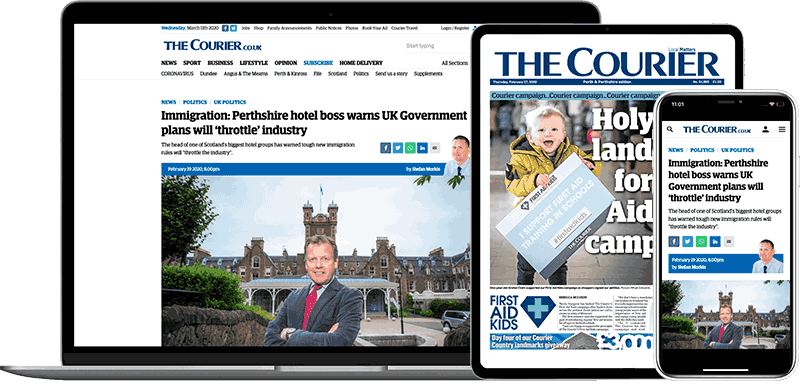 Help support quality local journalism … become a digital subscriber to The Courier
For as little as £5.99 a month you can access all of our content, including Premium articles.
Subscribe