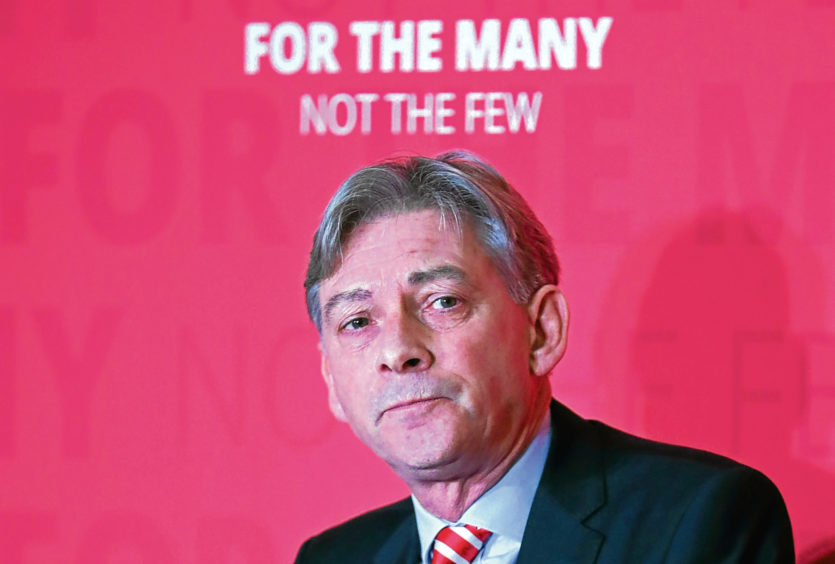 Richard Leonard has sought to distance himself from the Labour chairman's rallying cry to "kill off the nationalists" in Scotland.
The Scottish Labour leader told journalists he would not use "that kind of language", saying he wants a "battle of ideas" with independence supporters.
He also said he had sympathy with those seething about the UK party's decision to cut off legal funding for his predecessor Kezia Dugdale, who is being sued for a newspaper article she wrote while leader.
Ian Lavery MP, who is the party chairman, told Scots Night at the Liverpool conference on Monday: "We need to kill off the nationalists in Scotland and regain that great country."
The violent imagery triggered anger from the SNP and other independence backers.
Tom Arthur, the SNP MSP, tweeted: "The Labour Party in 2018: class warfare, extreme unionism, sectarian 'jokes' and a desire to 'kill' off the SNP. Charming."
Asked what he thought of Mr Lavery's remark, Mr Leonard said: "That's not the kind of language I would use.
"I have said that what we want is a battle of ideas with nationalism.
"I want to win that battle of ideas, not by coercion but by persuading people that we have got the answers to the big challenges that we face economically and socially in Scotland."
The Central Scotland MSP added: "I think there is growing evidence that the SNP does not have the answers to these questions, but I am absolutely clear that the Labour party does."
The Labour Party in 2018: class warfare, extreme unionism, sectarian "jokes" and a desire to "kill" off the SNP. Charming. https://t.co/XhgI56oGjr

— Tom Arthur (@ThomasCArthur) September 24, 2018
Meanwhile, a conference motion from Glasgow members calling for the UK party to reverse its decision to stop Ms Dugdale's legal funding was thrown out.
The former Scots leader is being sued for defamation over a Daily Record column in which she accused a pro-independence blogger of being homophobic.
Mr Leonard said the decision will not be reversed.
Supporting the decision not to debate the motion, he said: "I'm not sure that the floor of the Labour party is the best way to discuss the funding of Kezia's legal defence."
But he added: "I understand entirely why people are extremely disappointed that that decision has been taken not to continue the funding of Kez's legal defence.
"I understand there is quite a lot of upset about that but my reading of it that the decision has been taken and the decision is not going to change."
Mr Leonard launched a plan on Tuesday to open a deposit savings account with £20 at a local credit union for every child entering secondary school, to help families avoid resorting to pay day lenders.